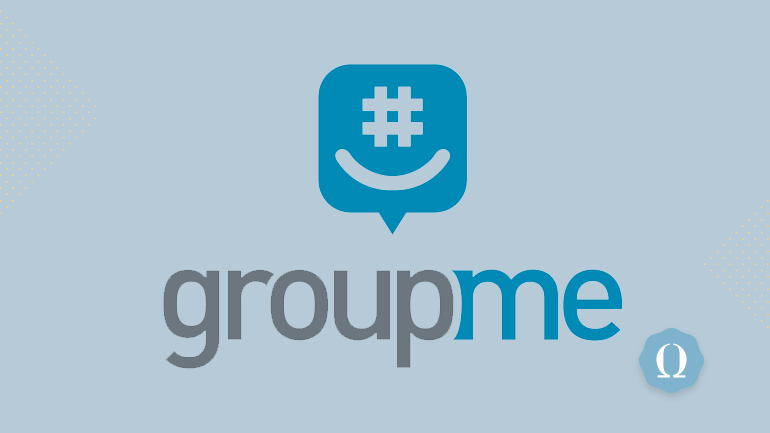 Fraternity communication software may seem overboard. You've got messaging apps for days, right?
And sure, those apps are perfect for sending your friends pictures from your vacay in Maui or letting your parents know when you're dropping by to do laundry (no judgment!).
But do basic apps really stand up to the scrutiny of the heavy-duty communication of a fraternity chapter?
The short answer: No.
That's not to say many of these software tools and social media platforms aren't perfect for a great many communication needs. Why else would we all use them?
Yet, official fraternity communication takes a special level of connection that matches brothers' needs to set and achieve group goals.
You probably won't have a hard time imagining the following scenario using a group messaging app—since it's likely happened to you at some point:
Officer: Hey guys, I need those who haven't given me your shirt sizes for intramural football to do so by tomorrow. The order is going out this weekend so we can get them by the first game.
Brother 1: I'm a petit large.
Brother 2: lol. I'm an XL. Can't wait, I've been practicing my stiff arm and spin move on Madden.
Brother 3: Hey guys, I'm actually not participating in intramurals this semester. Why am I getting copied on these messages?
Brother 1: I beat you at Madden like every day.
Officer: So I have a . . . erm, a large and an XL. Anyone else?
Brother 3: Guys, I'm in class and my phone keeps vibrating. Can you stop messaging me?
Brother 2: I AM LITERALLY JOE MADDEN.
Officer: Oh yeah, and I need cleat sizes, too.
Brother 3: Hello? Are you guys getting these? Stop messaging me!
Aaand, scene.
As you can see, standard group messaging apps work well for mass communication, but not when specific officers need to constantly readjust the topics and groups of brothers they need to message.
That's where fraternity communication software comes in.
---
OmegaOne is OmegaFi's premium, all-in-one Greek communication software, designed specifically to help you reach chapter goals.
---
Let's take a closer look at Why GroupMe Is Bad for Fraternity Communication, and how you can connect more consistently and effectively as a chapter.
T.M.I: Why Too Much Information Hurts Your Fraternity Communication Goals
General-purpose messaging apps and software products are perfect for informal chats between friends or family members.
Even with fellow chapter members, these apps work for picking a place for a quick bite together between classes, sharing a picture from the football tailgate, or catching up on episodes of your favorite TV shows.
But when it comes to running a chapter, communication must be able to match the specific needs of each officer, member, and the chapter in general from day to day.
As we saw in the earlier example, sending mass texts to brothers leads to information overload, and eventually brothers will start tuning out officers' messages in general—even when they apply directly to them.
So, what's the solution?
This Is Literally OmegaOne's Solution:

OmegaOne fraternity communication software is designed to give information and communication a flow that matches your chapter's needs and helps you consistently reach your goals.
OmegaOne gets the right messages to the right brothers at the right time.
This is accomplished by giving fraternity officers the ability to communicate using:
texts
emails
updates
alerts
cloud-based files
general messages
Using our earlier example, a message about intramural t-shirt sizes could be directed specifically at a list of brothers who haven't yet responded to this request.
If no brothers have responded, you can send out a general alert using OmegaOne that will go on brothers' "wall" feature. The wall, specific to each brother, features the most recent alerts, messages, reminders, etc. all in one central hub—like a Facebook wall, but with all your chapter business in one place.
As you can see, OmegaOne runs circles around general messaging software when it comes to fraternity communication.
However, there are more issues with using these apps for chapter business—issues for which OmegaOne offers solutions.
Fraternity Communication Is about Much More than Messaging
GroupMe connects you quickly and easily, and lets you send messages, share pictures, and keep in touch.
However, that's pretty much all it does.
There's absolutely nothing wrong with that, if your purpose is to use your phone to communicate when you and your friends are in two different places.
But how do you get that dynamic functionality that brings brothers together?
The answer is that, with these general-purpose communication apps, you really can't.
Well, you might be asking, does OmegaOne offer the tools my chapter needs? Huh? Does it?

Yes, and We're about to Tell You about It!
Other communication apps are geared toward keeping you in touch digitally, and that's great. But chapter life is about bringing brothers together.
That's why OmegaOne focuses on driving member participation in chapter events and initiatives.
OmegaOne offers tools such as:
a shared chapter calendar
customizable event information and event reminders/communication
check-in options such as geo-location, QR code, or a custom numerical code
an event non-attendance appeals system
customizable study hours locations/check-ins and study groups based on shared classes
Ultimately, OmegaOne uses chapter communication as a tool to plan fraternity goals, and then drive participation toward said goals, rather than keeping brothers on their phones.
Here is another digital fraternity tool OmegaOne integrates with to streamline your experience:
. . . lets you set and manage your chapter budget, bank transactions, contracts, tax documents, and more. Members can also pay their chapter bills through OmegaOne, which directly integrates with Vault.
OmegaFi offers software solutions for fraternity chapters for recruitment, budgeting, communication, and more. Learn more about our services or call direct at 800.276.6342.
Leave your questions or comments about our fraternity communication tools in the comments below!