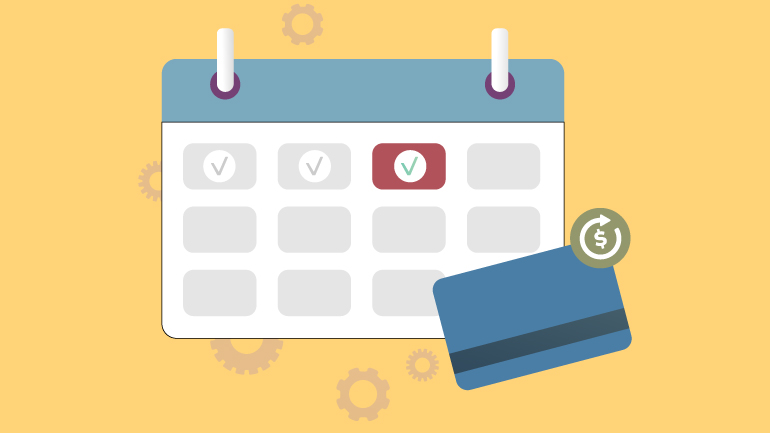 Fraternity and Sorority organizations are known for being very self sufficient and internally independent on a Chapter-by-Chapter basis. Local chapters have Executive Councils, which are made up of members all responsible for different sections of chapter functions. However, sometimes too much of a good thing can become a bad thing.
As a chapter's Treasurer, I know first hand that too much independence and responsibility while dealing with your chapter's payments can become overwhelming and inefficient, especially when only one or two people are responsible for the entire chapter's finances. We should all let OmegaFi process our payments! Why?
- I no longer have to make those dreaded and constant trips to the bank! Members can send their payments directly to OmegaFi, which leaves me free to take care of other chapter needs.
- OmegaFi offers members and parents a variety of different payment options, such as debit/credit cards and e-checks. Better yet, we all can submit them over the phone, by mail or online.
- Each of our chapters has a designated Account Manager who helps us with everything from payments to complicated parent questions.
- Officer transitions become much easier, as all reports, statements and transaction history are saved to OmegaFi's system and can be easily accessed for future referencing and documentation.
- Implementing payment processing with OmegaFi makes our chapters more successful as they help to increase collections.
- Most importantly, responsibility is shared. OmegaFi shoulders the burden of receiving payments, posting them to members and depositing the funds in our bank account. What a relief to know that this heavy responsibility is not on the one individual designated for our chapter finances.
- Reliability and independence within a fraternal chapter is a very important aspect; however, when efficiency is involved, some functions can require a little assistance. OmegaFi offers a very helpful and effortless payment-processing program, which is a great benefit for all of our chapters! Ask your members today to start making their payments directly to OmegaFi! Doesn't the weight on your shoulders feel lighter already?!