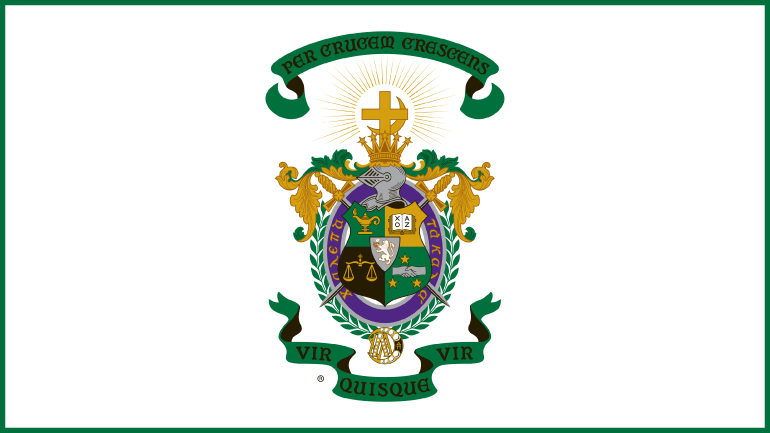 Entrepreneurial alumni of Lambda Chi Alpha at Auburn University recognized an opportunity to make chapter house parking available to alumni on football Saturdays, and they needed a simple, consistent mechanism to promote it from one year to the next. In addition, they were in search of a convenient way to publicize and help alumni and parents register for their annual charity golf tournament.
Building off of their long-standing partnership, the Lambda Chi Alumni Board and OmegaFi designed a consistent communications program that includes:
Publishing a 6 to 8-page newsletter each Spring that promotes both the parking program and charity golf tournament. The newsletter also discloses the complete financial report of the alumni house corporation. It is mailed to approximately 1,400 alumni and emailed to approximately 550 each year
Email announcements are sent in advance of key activities and events
OmegaFi designs and produces the chapter's recruitment brochure each year
Postcards are produced and mailed for special events as needed and have included their 100th anniversary celebration, Homecoming and A-Day festivities and special alumni gatherings
Thanks to their consistent and professional communication efforts, Lambda Chi raises approximately $20,000 each year through their parking program, and more than 75 alumni, parents and friends support the golf tournament each year.
"Since hiring OmegaFi in 2004, to handle alumni relations programming for Omega Zeta, attendance at our annual charity golf tournament has steadily grown, and our football game day parking program is a tremendous success," explained alumni communications chairman Bill Lee. "Since the parking program began, we've raised $220,000 to fund major chapter house repairs and maintenance projects. We've also donated more than $50,000 to charity as a result of the golf tournament."