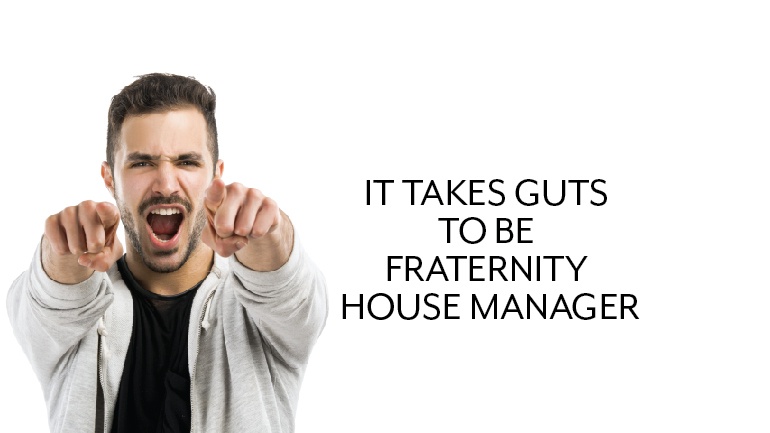 Do, do, do, do, do you have it?
Do, do, do, do, do you have it?
That was the first thing you heard when Nickelodeon's 90's, extreme sports television game show, Guts, came on the air. The show's theme song asked young contestants the central question of the show: Do you have the guts to win?
Contestants competed in various athletic events, usually involving some combination of bungee cords, climbing ropes, helmets, kneepads and Nerf guns. The ultimate test of courage involved a massive replica of a mountain called the Aggro Crag, which players had to climb while barraged with confetti and fog. The winner received a medal and a glowing chunk of the Crag to take home with them.
If you were born after the era of Guts, and have no idea what we're talking about, go check it out on YouTube.
Anyway, it was a massive hit of its time with young viewers, and part of that allure was that your grade school peers could strap on the signature yellow helmet, pull themselves up the mountainside, and claim the spoils, because they had guts.
But what about when there are no cameras, no foam mountain and nothing to win but your own self-respect? That's what it means to be a fraternity house manager. You face the challenge of mitigating the inevitable drama of chapter house living, but none of the obstacles are fun. None involve jumping or climbing or crawling or swimming, and if they do, something has gone horribly wrong. It's just unadorned hard work in the form of fraternity management.
That's why OmegaFi wants to pay homage to you, the contestant in this game we call life. Because we believe It Takes Guts to Be Fraternity House Manager.
Having the Guts to Say No as Fraternity House Manager

As any brother can attest, living in a fraternity house is not all fun and games. There's a certain level of etiquette required for fraternity house living, and living within those hallowed walls presents distinct challenges for everyone residing there, and arguably none more so than the fraternity house manager.
The fraternity house manager has to, on top of his various other duties, balance empathy and mediation with tough love.
This is no easy task. It takes guts.
And sometimes it means telling brothers no.
In coordination with the risk management officer, the fraternity house manager must ensure that local, state and federal laws are followed on the property, as well as that all university and Greek Life housing regulations are followed to the letter. That means no hazing, no substance abuse and no other risky behavior that could endanger brothers in the house.
A fireworks display launched from the roof may sound like a good idea to Tyler, but let's be honest, Tyler is a bit of a pyromaniac, and that glint in his eyes brings the word easily to your lips: "No."
If no isn't good enough, it's your duty to inform the proper authorities, your chapter advisors, Board of Governors and House Corporation of misconduct.
That means being the bad guy because it's the right thing to do, and that takes guts.
Managing a Fraternity House Is a Wonderful Responsibility

There's a pivotal scene in the film It's a Wonderful Life where $8,000 belonging to the main character, George Bailey, is misplaced and ends up in the hands of evil banker Mr. Potter. This threatens to destroy George's business and leaves him emotionally devastated.
The satirical publication The Onion goes so far as to mock the character who lost the money, George's Uncle Billy, for this blundering oversight.
Most people born after a certain decade think of It's a Wonderful Life as "that black and white movie that plays on a loop on AMC every December." But it's also an object lesson for a fraternity house manager.
Often times the house manager wields a lot of power, but with power comes responsibility. Some of your tasks might include:
collecting rent, fees, rental contracts and security deposits and making sure they're delivered to the housing corporation
overseeing maintenance and safety inspections
fostering university and surrounding community relationships
following Fraternity Risk Management Trust guidelines
keeping a clean, safe property that is secured during breaks and between semesters
Make sure potential fraternity house renovations are approved by the board of governors and housing corporation before construction begins. You'll also have to handle other day-to-day tasks, all while juggling school and a social life.
The fraternity house manager carries a heavy load of responsibility on his shoulders. It's a wonderful life for you and your brothers when you take your responsibilities seriously. But if you don't, you'll have the bank, housing corporation and everyone else coming after you, and the consequences can be serious.
Asking for Help with Fraternity House Management Takes Guts

It's important to manage a fraternity house responsibly and dole out tough love for resident brothers; it's also important that a fraternity house manager knows his limitations and asks for help when he needs it.
In other words, there is a good chance you're going to run into a problem that stumps you at some point. Don't go it alone when there's so much on the line with the property, and mistakes can be so costly. Talk to chapter advisors regularly, as well as the housing corporation when necessary. They're usually going to be much more knowledgeable than you about the finer details of managing the house and property, and it's in their best interest to know when problems arise.
For tough discipline situations where a law or university statute isn't broken, and which can be handled in-chapter, talk with other executives such as the president and vice president. For difficulties collecting housing debts from brothers, brainstorm with the treasurer. And for preventing unsafe situations in the first place, go over the chapter's risk avoidance plan with the risk management officer to make sure you're on the same page.
Fraternity house management takes guts, period. You probably won't end up a nostalgic kids' show memory beloved by millions, you won't take home a piece of the crag. But what you do for your chapter is invaluable, and for that we salute you.
What situations have you been in as fraternity house manager that've required guts? Tell us your tales of glory in the comments below.