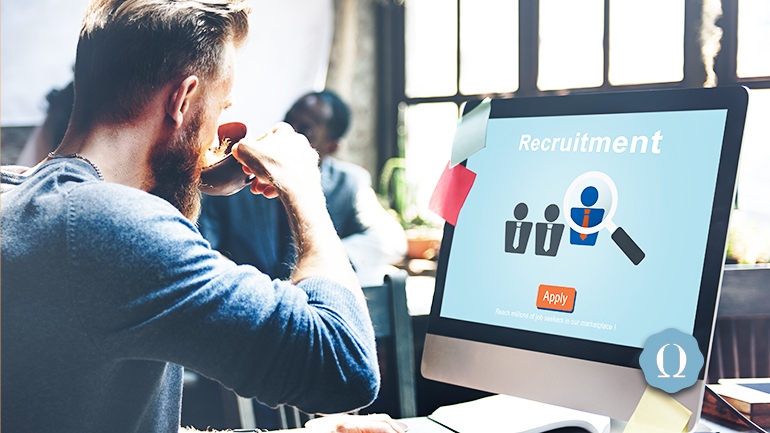 IFC fraternity tools are extremely important.
From a Potential New Member's point of view, IFC fraternity recruitment looks something like this:
You're a bright-eyed freshman, new to your campus freedom, settling into life in the dorms.
It's overwhelming but exciting. Between bouts of unpacking, you map your routes to classes. You're meeting a ton of people—so many that you remember maybe half of their names.
There's your freshman orientation, and so many events welcoming you.
Somewhere in the back of your mind are your username and password for your student email, class registration, classroom message boards, meal plan, and a bunch of other stuff you must keep track of.
Then there are the fraternities.
Rush week is a multi-day marathon with a blur of new faces and chapters.
If a chapter's doing recruitment right, you'll get a chance to talk with officers and members, and you'll find out if you're a good match.
That's the IFC way: values-based, PNM-driven recruitment.
If a chapter does recruitment wrong, you'll be face with huge crowds, loud music, brothers behaving badly, and you'll leave more confused than when you walked in.
Does any of this sound familiar? It should. Because you were once that freshman seeking a bid.
It probably seems so long ago. Yet the tools that will help you recruit new brothers now are the same that got you into your brotherhood.
They're also the tools that will help you and your brothers now and into the future.
IFC chapters have many such tools at their disposal, and OmegaFi wants to show you how to make the most of them.
These are IFC Tools for Everyone from PNMs to Alumni.
Why GPA Stands for Greeks Prosper Always
Fraternity GPA requirements seem like a curse at times.
But in the end, they're a blessing.
However much fraternity life means to you and your brothers, you're students first. We know, we know. We sound like your parents asking you to eat your broccoli. But if your chapter is going to succeed, the hard truth is this:

Brotherhood and good grades must be synonymous.
Without the proper guidance and structure, a chapter can quickly fall into bad habits. Brothers will end up on academic probation—or worse.
Not only that, the same bad habits that get brothers into grade trouble are ones that keep them from becoming hard-working, ambitious brothers and strong future employees in the workforce.
It's best to foster academic rigor now, rather than face trouble down the road.
Your IFC is dedicated to building a fraternity culture that values success in the classroom first and foremost.
This is achieved by:
Requiring a minimum GPA as a gateway for PNMs to register for rush.

Requiring all chapter members to maintain a minimum GPA.
You surely know the pain of organizing study hours. Getting every brother to show up and log the hours is no easy feat.
With a minimum GPA to maintain (and hopefully far exceed), the pressure's on.
Chapter communication software such as OmegaOne lets brothers track their hours and check in to designated study locations. It also lets you communicate back and forth about shared classes and assignments, share documents and files, and set up brother-to-brother tutoring.
IFC chapters hold themselves to a high standard when it comes to school, and with the right tools and attitude, your chapter will strive.
What Happens Once You Graduate? IFC Tools for the Future
Networking is a big part of any fraternity chapter, but with the IFC values-based system, you'll network with the right people.
Your IFC fosters values like dedication, teamwork, community, and leadership.
These are values that will place you in the best possible position to succeed once you graduate—and that's by design.
Take advantage of opportunities offered by your IFC and the NIC, such as leadership seminars, philanthropy volunteer opportunities, and other chances to get involved and grow.
Instilling these values in yourself and your chapter means that you'll be a stronger network of brothers who can provide meaningful opportunities in the workforce for one another later in life.
Brothers must have the discipline to excel in school so they can one day become successful alumni.
This way you can help future generations of brothers find jobs and opportunities.
The NIC fosters networking in IFC chapters through its own advocacy efforts with colleges, the media, government, other Greek councils, as well as PNMs and their parents.
In other words, you're not just relying on a network of your brothers and alumni. You're a part of a larger network of fraternity men across the nation.
Use the network of brothers around you to succeed.
But the more important tool IFC chapters offer is the opportunity to become a leader and help others succeed, too.
Your IFC Family Is with You Forever
Just like your chapter brothers, your larger IFC family stays with you.
If you have the chance, get to know your IFC officers, or even become one yourself. Learn about how things function in the bigger picture.
Then be a part of that bigger picture.

Even if you can't take on a full officer role, you can always act as a chapter delegate or simply attend IFC meetings when you're able.
After you graduate, you have a broad network of support as well.
Whether you serve as a chapter advisor or help in some other role, IFCs maintain a close relationship with alumni. The NIC campus support model also focuses on improving alumni relations and offers training summits for advisors and Housing Corporation volunteers.
We know that it'll be a few years before you're an alumnus. You're probably not thinking about that quite yet. But your IFC is, and that's the beauty of it.
They're invested in your future, and they're working hard to make sure you have the tools to make your future a bright one.
What IFC tools have you added to your toolkit so far? Let us know what makes IFC brotherhood great in the comment below.
OmegaFi wants to help your chapter succeed by offering our own custom software tools for budgeting, recruitment, communication, and more. Check out our services here, or call 800.276.6342.