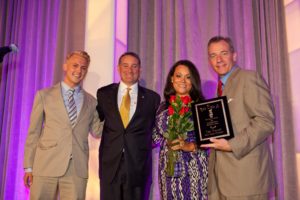 Very few choices were given to me about who I was, and what I wanted to be, until I got to college. I didn't choose where I went to high school, (hey Raiders of Shawnee Mission South), didn't choose my family, couldn't choose my home or my hometown, I had no control over most of my time.
I could dream about who I wanted to be "when I grew up." I could dream.
And so I went to college thinking to myself, "This is absolutely it. Clean slate. I'm sick of the old me! New GLAMOUROUS me, here I come!"
I wish I could say I joined my fantastic, empowering, hopeful and focused organization because of a shared set of values. I didn't. I joined because I saw a group of women who seemed to have a gateway to my personal goals for myself.
They seemed to have the key to feeling a little less lonely. A little more confident. They connected my dreams with my hopes of not going at it alone.
[x_blockquote cite="Amy Poehler" type="center"]"Find a group of people who challenge and inspire you, spend a lot of time with them, and it will change your life".[/x_blockquote]
And I didn't have to do it alone. Mistakes, success, taking leaps of faith, falling on my face, for almost 20 years, I have been surrounded by sorority sisters. And not just my specific sorority, but the women of other sororities too, smart and savvy women who showed me the way to where I wanted to go. They opened doors for me, challenged me, connected me to my next steps.
That doesn't fit on a t-shirt. Very few things that really change the world do.
When you think about organizations of women designed to bolster confidence, provide opportunities for leadership, embrace the power of women with a plan, provide avenues for lifelong friendships – you might assume we're describing a United Nations program for women entrepreneurs. We're not. We're describing sorority.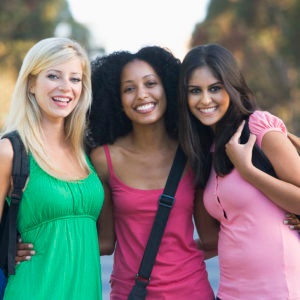 When you consider a scholarship program that allows women to attend college and graduate school in record numbers, traditions that connect thousands of women living and dead to one another, and the multi-generational and multi-
layered service programs we're supporting – you might assume we're discussing an international based program for burgeoning community activists. We're not. We're describing sorority.
When you envision a group of eager, joyful women embracing with matching t-shirts or presenting in a line at the center of a college campus, you might assume we're a group of cheerleaders or maybe a club. We're not. We're a sorority.
Delta Gamma developed a campaign a few years ago designed to reclaim the complexity of what has been a very simplified, kind of insulting, ridiculous set of stereotypes. Tallia Dejou, the DG who developed the hashtag, (and admittedly a good friend of mine), knew that the only way to confront misunderstanding was with personal testimony of truth. You have to SEE and EXPLORE proof of a stereotype being wrong to consider a shift in judgement.
You have to personalize the truth in order to embrace it. That's what's so brilliant about #IAmASororityWoman – it personalizes the diversity of the women who have decided to join a sorority family. It puts a name, story and a face to who we are. We're not nameless, faceless stereotypes. We're a dynamic and diverse tapestry of experiences, linked together by the safety and security of heritage and commitment.
But you wouldn't know that just by looking at a group of us. The beauty is in the details.
Sorority is a living, breathing thing comprised of the stories of millions of women. We are who you are. You, the proud soror of AKA or the sister of ZTA, you are who I am, and I am who you are, and I couldn't have envisioned how elevating, how inspiring, how challenging we would be for each other.
#IAmASororityWoman
Cori Wallace, Director of Sorority Relations
800.276.6342, Ext. 1200
@OmegaFi_Cori