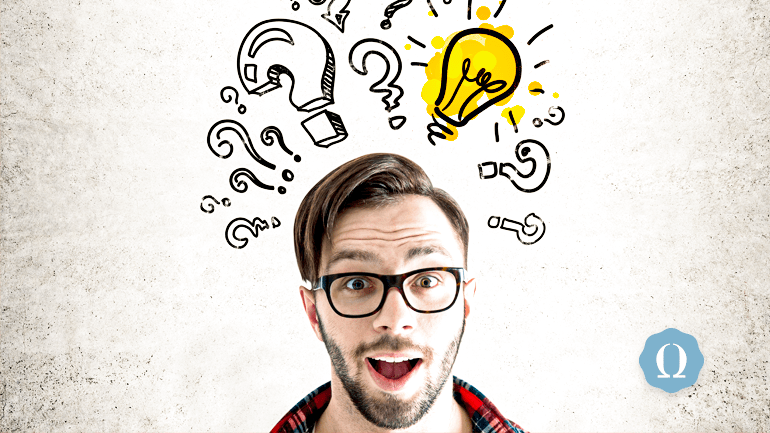 To reach your IFC recruitment goals, you must decide the best outcome not just for your chapter, but also your entire Greek community.
Setting goals for your chapter is one thing. You've done this before.
You have a playbook. When you need it, it's there to help you through.
Your chapter goals are certainly important. However, IFC recruitment is not a dog-eat-dog battle royale—it's about chapters lifting one another up, so recruitment is a success for everyone.
Chapters who set goals that match IFC expectations are likely to succeed.
That means from the moment PNMs attend their first event to the moment they accept a bid, they feel that Greek life—regardless of the individual chapter—is engaging and worthwhile.
It's a win-win, because a cooperative, positive recruitment proves the value of fraternities to your university and broader community.
It also combats harmful stereotypes and fosters a national appeal.
Let's take a closer look at some of the goals you should focus on to align your recruitment experience with your IFC's expectations.
Table of Contents:
IFC Recruitment Goals for Your Fraternity Community

When it comes down to it, all IFC chapters on campus must share recruitment goals. That's because your IFC represents a broader fraternity community, and the success of one is the success of all.
Some brothers may view recruitment as a time when it's every man for himself—when chapters are competing for the best PNMs, trying to snatch them away from one another.
Sure, it's a competition. But competition should bring the whole community up—not tear one another down.
If you're telling PNMs the other chapters stink, yours is better, you throw bigger parties, and you have the best house, it's a major problem for everyone and a turnoff for quality PNMs.
If you're breaking the rules to make recruits think you're cool, it's going to backfire.
Here are a few community-based goals that can bring chapters together:
Coordinate your recruitment efforts with IFC rules and standards.
Get on the same page with other chapters' recruitment efforts.
Don't let conversations with PNMs go negative about other chapters.
Focus on what you have to offer. Be positive.
Talk about your chapter, but also discuss the value of IFC membership.
Coordinating heavily with the IFC and other chapters has multiple benefits.
You create a positive, welcoming environment for PNMs, empowering them to make the right membership choices for themselves.
You uphold the IFC's reputation as a worthy fraternal organization. More PNMs will feel drawn to join IFC chapters.
You're more likely to achieve shared goals, rather than spend recruitment worried about who's backstabbing whom.
IFC Recruitment Goals for Your Chapter

At the end of the day, you're still looking out for your chapter. Recruitment decisions today have major impacts on the chapter for semesters to come.
The question is: How do you balance the bigger IFC goals with your own?
Here are a few ideas to sync your chapter's Ying to your IFC's Yang:
Include chapter advisors and other executives in recruitment conversations.
Look to past recruitment efforts for what works and what doesn't.
Update the plan with any new expectations or rules passed down by the IFC.
Your best recruitment tools are your chapter's core values and those shared with the IFC into your recruitment.
What are positive goals you have for membership that would also help the Greek community look good? Education? Service? Responsibility? Friendship? Seek out PNMs who share these goals.
These goals can help PNMs see both the value of joining a fraternity in general and, specifically, your chapter.
IFC Recruitment Goals for Your Current Brothers
It's easy to make recruitment all about those in charge and those you're trying to recruit. But it's also important to focus on your brothers. How well they're prepared makes a huge difference in how much they get out of recruitment.
PNMs will get most of the attention—but recruitment is about fostering a positive experience for current brothers, too.
Here are some goals to set for the everyday brother:
Educate and prepare brothers for recruitment. This leads to fewer mistakes and rules violations and more confident conversations with PNMs.
Officers lead by example; if you expect certain attire, topics of conversation, and rules followed, do these things yourself.
Don't set brothers up for failure. Find roles that fit each brother's abilities.
When voting, give brothers a bigger voice in the discussion. Hear their concerns.
A recruitment risk management plan should include ways to keep everyone safe, keep events dry and substance free, and avoid chapter house and property liabilities. This ensures the individual brother doesn't make risk decisions on his own.
IFC Recruitment Goals for Your Future Brothers

You've set your IFC, your chapter, and your brothers up for success. But what about your future brothers? What goals can you set to create positive outcomes for them? How can you encourage their parents about IFC recruitment?
PNMs' recruitment experiences can be enriched by the following goals:
Create a safe, friendly, welcoming environment. Make PNMs comfortable asking and answering questions.
Seek out the shy PNMs in the corner. They may need a little encouragement to open up.
Be clear with event details and how the recruitment process will go. Keeping PNMs informed helps them feel like part of a larger IFC experience.
Don't interrogate. Don't push for a bid commitment. Don't show favoritism to certain PNMs or legacies. Stay positive without expectations.
Make conversations about them. What are their educational goals and accomplishments? What do they want out of fraternity membership? What are their hobbies and interests?
Recruitment means forming mutual relationships with your future brothers, not just picking and choosing bids like dictators.
Help them feel at home—some of them will end up being your housemates.
OmegaFi provides software tools to fraternity chapters for recruitment, budgeting, communication, and more. See what we have to offer here or call us direct at 800.276.6342.
Leave your comments or questions about IFC recruitment goals below!