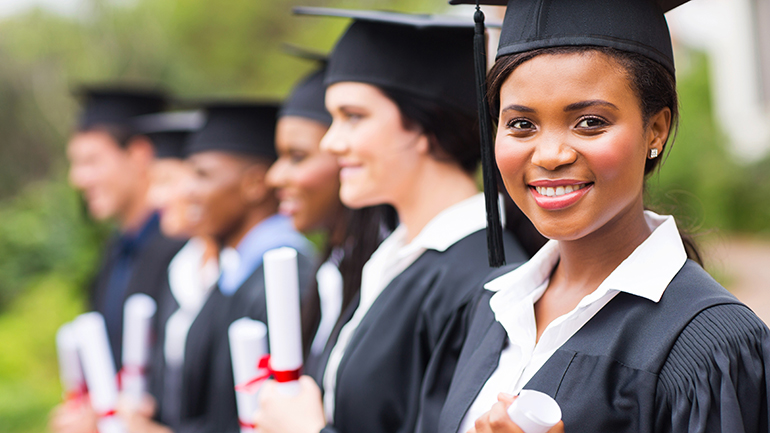 I think most would agree that our undergraduate years flew by faster than we had planned. One day you're making those first bonds with your new member class, and then, in the blink of an eye, you're walking across the graduation stage. The next thing you know, the real world is knocking at your door. Most of my best memories from college revolve around Greek life and my Chi Phi fraternity brothers at the University of Florida.
After accepting my first job out of school I figured my fraternity days were about as gone as that ".edu" email address. I moved north to a new city with few connections to my alma mater when suddenly, it hit me. That old cliche about Greek life "not being four years, but forever," is not a cliche at all. I soon realized that my fraternity had alumni from colleges all over the nation living in my new town, and they shared the same core values I learned during those undergrad years.
That's where joining my alumni chapter paid off for me. Through the fraternity, I've been able to remain close to my college friends, and expand my network to include those from other chapters and generations. Brothers from California to Rhode Island gather together regularly in the bonds of our fraternity. These gathering made my transition to post-undergrad life much easier.
Through it all, I've come to realize that brotherhood and sisterhood are not bound by the mascot on your Koozie, but rather the pledge you made during initiation.
OmegaFi can help your chapter or city-based alumni organization have a similar positive impact on your members-particularly those recent graduates and brothers and sisters moving to a new city.
One key component of any successful alumni organization is effective and consistent communication. These groups are run by volunteers that have jobs, families and other obligations making their time limited and very valuable. Although our volunteers have the best intentions of running a successful group, sometimes other "life" can get in the way. By partnering with OmegaFi, we help keep your organization on track.
OmegaFi has developed the tools and has the experience and great professionals to ensure that your alumni organization communicates effectively with your members and alumni. Whether it is website design, newsletters, event invitations, email blasts or alumni fundraising appeals, we promise to streamline and strengthen your alumni outreach. Vault Alumni Relations is the best service in the industry. Click here to find out what OmegaFi can offer your group.
If you've reconnected with your fraternity or sorority after graduation through an alumni organization, comment below. Let us know about your experience, what you liked and did not like about the organization and how or whether it made your transition to life after graduation smoother.