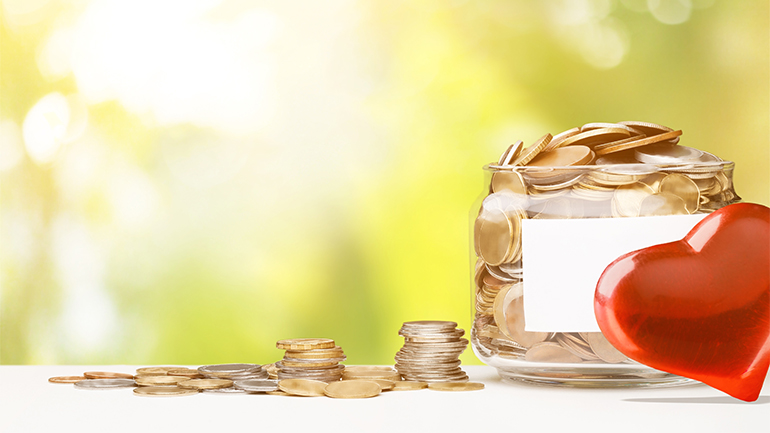 Greek alumni say they are far more likely to contribute to their fraternity/sorority if their fraternal organization makes a compelling case for why funds are needed or provides evidence of what has been achieved with previous donations. Right now, most don't see a clear connection between giving to their fraternity/sorority and its outcome on collegiate members.
So says noted philanthropic researcher and author Penelope Burk.
In August 2011, Burk and her colleagues at Cyngus Applied Research, Inc. presented the results of a study of Greek alumni and donors to the 501(c)(3) educational foundations for national fraternities and sororities. Commissioned by the National Interfraternity Conference Foundation, it is the first comprehensive study of its kind - ever.
Burk analyzed the comments from 56,988 Greek alumni and donors from 36 different national fraternities and sororities who took the online questionnaire. The results provided some insight into what Greek donors and non-donors think about their national foundations and why they do or do not financially support their fraternity/sorority. The results also confirmed some of the anecdotal evidence OmegaFi has amassed over the last 19 years working with college fraternal organizations and their associated alumni entities.
With multiple result reports in excess of 700 pages long, it's impossible to fully outline all of the findings. However, individual chapters and local house corporations might want to consider the following key findings as they attempt to develop their own fundraising strategies:
Alumni Value their Greek Experience
When asked to rank their fraternity/sorority experience, alumni gave it a 6.2 out of 7. This confirms OmegaFi's findings over the years.NULL Our data, collected through dozens of feasibility studies for both fraternities and sororities, tell us nearly 90% of alumni rank their fraternal experience as high or very high.
Connecting with Alumni
Connection to an organization is a critical factor in driving future contributions. How well is your fraternity or sorority doing connecting with alumni long-since graduated? Are you even trying? According to Burk, providing alumni with meaningful contact twice a year is important. How should you connect? Sending print and electronic communications is one way - if you do it right.
Communicating with Alumni
Alumni want to hear from their fraternity/sorority. They really do. Burk's research showed that Greek alumni are extremely satisfied with the length and frequency of electronic and print communication received from their national fraternal foundation.
However, they want to hear from their organization at times when they are not asking for something. They also want to hear from the chapter in both electronic AND print formats. This is old news to OmegaFi. The data we've collected from interviews and surveys with top potential chapter-based donors confirms that alumni still like receiving a piece of mail from their college fraternity/sorority. In fact, OmegaFi's research reveals that 71% of alumni prefer to receive communication pieces via the U.S. mail.
This subject is worth emphasizing. I think one of the biggest mistakes national fraternal organizations have made is cutting their print publication to an exclusively electronic format. It may save money now, but it costs money in the long run. Printed communication pieces are your best chance to promote your organization and engage your constituents when done in conjunction with electronic efforts. Chapters need to continue to send paper newsletters through the mail.
What should you do? Send a newsletter without making an overt request for support or request for volunteers. Even better, send a postcard about a chapter accomplishment (new member class, GPA rankings, sports victory, philanthropic accomplishment, etc.) A postcard is short and cheaper to send. By communicating with alumni for a reason other than asking for something, they are more likely to (1) pay attention to everything you send to them and (2) make a gift in the future when you do properly solicit them.
Securing Repeat Donors.
Most Greek donors make a gift once and never again. However, if they give for two years or more, they tend to keep giving - and at higher rates. For instance, according to Burk, donors who renew their gift one year after making their first gift, contribute an average gift of $134.77. Two years after their first gift, those still giving, contribute an average gift of $140.88. In year three, the average gift grows to $165.99. Chapters interested in raising funds should do two things: (1) develop a consistent annual giving program where you ask alumni to support your organization on a regular basis, and (2) encourage donors to set-up pledges payable over a multi-year period. If someone is willing to make a five-year pledge, you've done an awful lot to cement that donor relationship for the long-haul. Of course, reminding donors based on their pledge payment schedule and providing the proper follow-up can be a challenge for most chapters. This is a key strength OmegaFi can bring to your program.
Recognizing Donors
The majority of Greek donors desire the cheapest and easiest form of recognition. A well-written, personalized, specific thank-you letter is enough. You don't need to give pins, hats or other items.
Another easy way to recognize donors - produce a donor list with their names on it. Burk claims printed donor lists are effective gift motivators. A significant number of Greek alumni (45%) indicated that being included on recognition list not only increased the likelihood they will give, but that they will give more. A donor list is not the only way to recognize a donor, but it's a simple, easy and effective way to start.
I also strongly recommend that those donor lists (and the overall appeal) contain multiple giving levels. Too often, chapters come to us at OmegaFi interested in developing a one-level alumni dues program where everyone is asked to give $50 a year. That's never a good idea. Those chapters who establish these programs are leaving money on the table and raising less than they otherwise would.
Convincing Non-Donors to Contribute
Non-donors most often say they don't give because they don't find the reason for support compelling enough. We know non-donors are supporting other charities because they told us so. Approximately half of non-donors support their college/university. Why aren't they supporting your fraternity or sorority? Often, it's because you haven't asked. When you do ask, it's because your case for support (the reason you are asking someone to contribute) is too general or boring. Forty-three percent (43%) of fraternity/sorority non-donors who participated in the Cyngus survey said they would be more likely to support their fraternal foundation is they had better information about the impact of their gift. Forty percent (40%) said they would be more likely to give more if the fraternity put forward a better case for support.
What should you do? Don't just ask alumnae to support the sorority. Do ask alumnae to contribute so you can buy new carpet for the living room in the chapter house. Don't ask alumni to support the house corporation to support ongoing operations. Do ask them to make a gift to send two students to a particular leadership program. Do ask them to make a gift to provide four scholarships to undergraduate award winners. Be specific and be sure to report back to your donors how you used their funds. Confused or need some guidance in this arena, let me know.
Conclusion
There's certainly a lot more analysis, and there are many more ways to maximize these findings to take your chapter's fundraising program further. If you are interested in learning how to apply these strategies to your program, leave a comment, contact me or follow this blog for more tips and suggestions as we discuss and analyze other topics in the future.