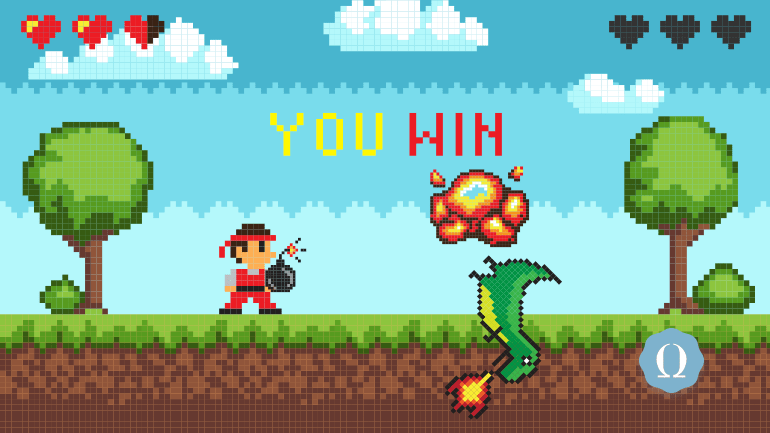 Whether you're in a fraternity or sorority communication is hard—but it's also crucial.
Getting it wrong leads to unmotivated, disorganized, unengaged sisters, and for any Greek chapter that can spell certain doom.
On the other hand, good communication can become the pinnacle of your success within your chapter, university, and broader local community.
Communication influences every aspect of chapter management and life.
Remember, communicating is about building expectations in a clear, direct, and consistent way.
A points system can help every member see where she stands. It illustrates what's expected of her, what's important to the chapter's success, and how she's accountable to that success.
It also makes clear how the chapter will reward or penalize her choices in representing your letters.
And, although points systems are less common with fraternities, the men can benefit as well. (More on this below.)
First, let's get into the basics and talk about How a Points System Will Transform Your Greek System Forever.
What's a Chapter Points System? How Does It Work?
A chapter points system is a tool that assigns points for important events, tasks, and behaviors for each member. It's a method of personal responsibility that quantifies how much—or how little—each member is engaged with the chapter.
For example, if a member goes to chapter each week, she gets x amount of points.
If she goes to study hours, she gets y amount of points.
Then the points are added together. If they don't do what's required of them, they don't get the points.
What a Points System Is Not

Points shouldn't be used to degrade, humiliate, or single out members. It's not meant to be strictly disciplinary.
Rather, points are a way to reinforce expectations that have already been communicated to members.
When members aren't meeting their points goals, this system lets you analyze why that's happening, talk to members, and reassess how things could be done differently.
It should be used first and foremost to motivate participation.
Many chapters track points in the following ways:
Positive/Rewards-Based Points System
Incentives and prizes or "extras" are given to members who exceed a certain number of points for attendance at events, philanthropy or study hours, etc. Be careful that if you make it a lottery where only some members will receive rewards, it may backfire and make members less motivated. Make the reward system fair to everyone.
Negative/Punitive Points System
This is a system in which not meeting a certain points threshold causes a member to suffer a penalty, such as lost privileges in the house, fines, or being barred from a fun social event the chapter holds.
Note: a purely negative system is likely to also cause members to become disheartened and disengaged.
Experiment with what works best for your group of sisters. You can also make comparisons to what systems have worked best for other chapters on campus.
Seek a balance that allows your chapter to drive engagement and ultimately thrive.
How Does a Points System Make Your Chapter Better?

Points tracking allows you to keep your finger on the pulse of the chapter and improve in the following areas:
Academic success means members must commit themselves to being good students, first and foremost. Good students typically make great chapter members because they're driven, committed, organized, and already recognize the positive impacts that build them into young leaders.
Building study hours into your points system can help build stability into your chapter's academics.
Recruitment is an all-hands-on-deck situation. You'll be meeting with potentially hundreds if not more Potential New Members, holding and attending events, and sticking to a plan where everyone needs to be in the right place at the right time. Otherwise, things will quickly fall into chaos.
Building accountability into how members participate in recruitment will help ensure you bring in the right new members every time.
Philanthropy hours establish your chapter as a part of your broader community and can make a difference in people's lives. Stressing this to your members is important.
Chapter events establish a presence and promote your chapter, help you bring in new friends, and let members explore their social selves during the stressful semester. However, planning and pulling off an event requires some hard work, too.
Attendance points can keep members engaged in every step of the process, from booking a venue and caterer to dancing their hearts out.
Can Fraternities Use a Points System, Too?

That would be an emphatic yes. Yep. Sí. Of course!
Brothers need good fraternity communication tools, too.
And while it's not currently as typical as it could be, fraternities can track attendance and participation points.
You can build a contest into your points system, where the brother with the most participation points gets his choice of room in the chapter house, a special parking space, or some other privilege.
If multiple brothers max out, have enough incentives for all those brothers, or else hold a raffle.
Just because sororities are known for doing it doesn't mean it can't work for your chapter, too.
How Can Communication Software Keep Your Points System on Track?
OmegaOne is our all-in-one, premium chapter communication software. It helps a chapter connect in many different ways that are typical and intuitive to sisters and brothers. Some of these functions include:
a shared, customizable chapter calendar
event planning and attendance tracking options
group-customized alert, text, email, and file sharing options
member and alumnae/alumni databases
an emergency tracking and alert system for campus crises
OmegaOne was designed not to simply connect members over cyberspace, but to drive face-to-face engagement through proper planning and communication.
About OmegaOne's Integrated Points Tracking System
With our software, you can manage each member's points, assign points values to event and study hour attendance, and manage appeals for nonattendance all on your phone or tablet.
OmegaOne streamlines and simplifies the points tracking system so you can keep members accountable and encourage them to engage with the chapter.
OmegaFi offers software solutions for Greek chapters for recruitment, budgeting, communication, and more. Learn more about our services or call direct at 800.276.6342.
What are your thoughts on points tracking? What has worked for your chapter? Share your stories in the comments below!