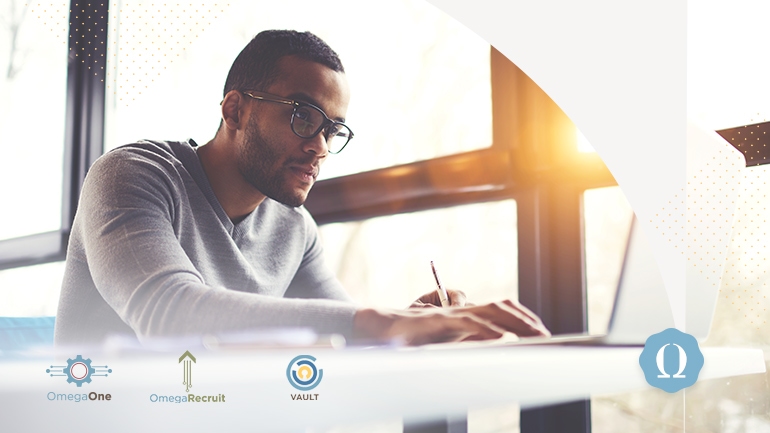 You use fraternity software tools every day.
You probably utilize software for many different tasks and goals as a college student.
This stuff is old hat, and obviously it didn't take you long to go from novice to expert.
In other words, you've mastered the fraternity software basics. You're ready to move on and fine tune your digital chapter management prowess.
Becoming a brother who's also a technological wizard is no longer a geeky fantasy ala Revenge of the Nerds.
Obviously, using software in an intricate and effective way isn't the problem. You use a variety of software tools that help your chapter reach their goals, such as with recruitment, event management, budgeting, and other areas of fraternity life.
The problem is that often these tools aren't geared specifically toward fraternity brothers and the unique set of challenges of managing a chapter.
Here are a few examples:
OmegaFi has spent decades dedicating ourselves to solving the problems fraternity chapters face, because helping college Greeks succeed is our number one priority.
That's why we designed an all-in-one premium fraternity software tool: OmegaOne.
OmegaOne functions in a comprehensive, holistic way that keeps chapter goals in mind. Let's take a closer look at how, once you're an ace software user, OmegaOne can take you that extra mile to success.
Let's talk Fraternity Software Tools for Advanced Users.
Advanced User Problem #1: Too Much Software!
If your various chapter software applications were physical objects, they'd be piled to the roof and threatening to topple and bury you alive.
The problem isn't that you're using software to accomplish these diverse chapter goals and initiatives. It's that you're practically using this software at a 1:1 ratio for each issue.
Here's an example:
You're using Whatsapp for messaging between officers, committees, brothers, and alumni.
Google Calendar stores your chapter event info.
You promote your chapter with Facebook.
Your budget consists of an Excel spreadsheet passed on from treasurer to treasurer since the dark ages.
Got important chapter documents and other files? They're stored on a separate cloud drive.
Each software application has a different username and password. Each requires extra time and effort to log into.

The OmegaOne Solution:
OmegaOne works to bring seemingly separate chapter tasks together with a single digital solution.
Not every challenge a fraternity faces is predictable, but by understanding common pain points for chapters, OmegaOne works to create a communication and workflow that's natural and easy for brothers to use.
This combines what would normally be various different applications into one stacked tool, what we like to call the "stack monster."
Here's a typical workflow for setting up and running a chapter event using OmegaOne:
Set event details in the shared chapter calendar
Send separate updates and announcements via email or text to officers planning and volunteering for the event, alumni, and general brothers
Share files on the cloud drive regarding event planning and execution
Brothers sign in to and out of the event using a geo-location based automatic check-in via their phones (brothers can appeal for non-attendance)
Officers can determine who didn't attend/why and plan to improve future attendance
This is a simplified version to show one facet of what brothers can do with OmegaOne. Now let's take a more advanced look of what can be done with our full range of interconnected software solutions.
Advanced User Problem #2: Your Chapter Software Doesn't Talk
When you use a bunch of different digital tools for the advanced work it takes to make your chapter succeed, often these tools are designed by different developers, with different user goals in mind.
There's a good chance they don't connect to one another, or, if they do, they don't do it in a way that's effective.
The OmegaOne Solution:
As we discussed above, the "stack monster" approach of OmegaOne brings a workflow of typical fraternity communication to one central hub.
However, it also connects directly with other fraternity software tools:
Vault is the only budgeting software tool a chapter will ever need. It lets you set and manage a budget, track financial data, handle online banking, send dues payment reminders, and manage member payments. It also connects to OmegaOne seamlessly. Brothers can use OmegaOne to pay their chapter bills and sign contracts such as lease agreements, and these can be managed between OmegaOne and Vault.

When it comes time to bid new members, OmegaRecruit has you covered. This software lets you manage Potential New Member Data, hold rounds of electronic voting via mobile device, and compile and submit bid lists. It also lets you transfer your bids to your new member database in OmegaOne.
Through the MyOmegaFi portal, each software tool connects and makes it possible for you to tackle complex, advanced chapter goals in a predictable way.
Advanced User Problem #3: Your Fraternity Software Isn't Fraternity Software
Let's take this example: While a company may design spreadsheet software for a variety of complex tasks, this software is meant to be useful to the most users possible.
This makes the software vastly useful in general—but not specifically useful to fraternity brothers. Whether or not you realize it, this is causing you to have to do extra work, since the software isn't built with chapter-specific officer-brother hierarchies, methods, and goals in mind.
In other words, the way you accomplish chapter work in generic software might just not be specific enough to your needs.
OmegaOne's features were designed with common fraternity chapter challenges in mind.
Further, it's designed not to keep you on your phone or computer, but to bring brothers together more often, face-to-face, to do great things. This is done through a heavy focus on events and study hours organizing and attendance.
If you're a basic user, we think OmegaOne will help you become an advanced user in short order. If you're already an advanced user, you're already aware of the shortcomings of many other software solutions. We challenge you to try OmegaOne and see if it's up to the task.
OmegaFi offers software solutions for fraternity chapters for recruitment, budgeting, communication, and more. Learn more about our services or call direct at 800.276.6342.
Leave your questions or comments about our fraternity software tools in the comments below!