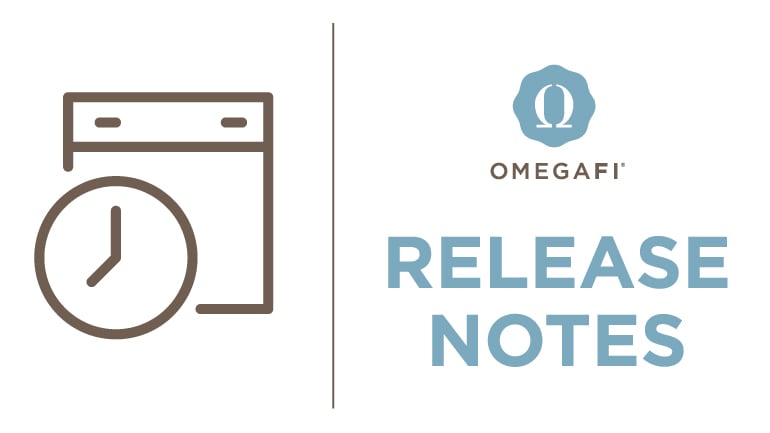 LEGFI ENHANCEMENTS
Improved Auto-Pay Notifications
LegFi administrators will now receive a notification if a member's auto-payment method fails and is turned off. This will allow the organization's leadership to proactively contact members regarding updated payment methods and prevent past due balances.
Event Ticketing – Free Ticket Option
We updated the Events module in LegFi to allow for "free" tickets. This will allow LegFi administrators to set up events that do not require attendees to enter payment information when obtaining tickets.
LegFi Treasury Payment Options
LegFi administrators can use Treasury Accounts to pay LegFi subscription fees. The Treasury Account information now appears in picklists for payment options and can be configured as the default payment method for LegFi fees.
Contact your Success Manager with any questions.
OMEGAONE MOBILE APP IMPROVEMENTS
Several updates and bug fixes recently rolled for the OmegaOne mobile app:
Improvements to the map for location-based check-ins to ensure accuracy
Updates to the filter link for the Contacts List, Faces and Birthdays for ease-of-use
Added files on the app for easy access
Corrected recent login issues to provide a better user experience
Contact your Success Manager with any questions.
VAULT OFFICER TRANSITION HELP CENTER ADDITION
Just in time for elections, we added a new section to our Vault Help Center exclusively for new officers! New officers now have easy-to-access resources to guide them through the first few weeks of their new roles in Vault. The new checklists provide helpful tips and videos to ensure new officers get all the info they need for a successful start.
Contact your Senior Succes Specialist with any questions.
NATIONAL DESKTOP UPDATES
In case you missed it, the National Desktop now has a Help Center! Select the Get Help button (within the application) to access the knowledge base of articles for assisting inter/national staff and volunteers with navigating National Desktop.
Contact your Senior Success Specialist with any questions.