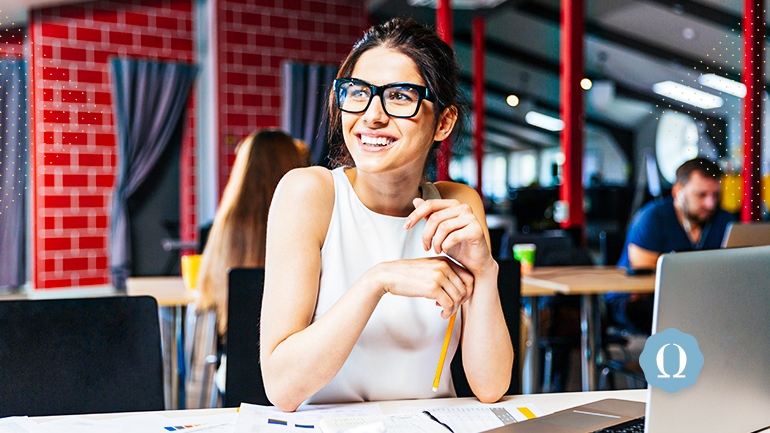 Sorority software tools for planning and executing chapter events is a must these days.
Pretty much every chapter is using some form of software for their events calendar, to keep the ball rolling, to keep sisters involved, and to keep reaching those goals.
Gone are the days when sisters would record dates and times on scrolls, then send carrier pigeons to their fellow sisters to remind them of the upcoming recruitment planning meeting or the big spring formal.
Nowadays we've got email, Snapchat, Facebook, and WhatsApp.
To be honest, you probably already have a system in place that works for you.
Maybe you use Google calendar to keep your events calendar in a centralized place. Maybe you have an Excel spreadsheet with attendance points for events and study hours.
And when it comes to reminding everyone where they're supposed to be and what they're supposed to be doing? There's always social media and a verbal reminder at the next chapter meeting.
But what if there were a software platform so magical that it combined all these common sorority officer communication tasks into one centralized hub? What if said software catered to the specific challenges and needs of sisters just like you?
It's probably obvious at this point that we know of just such a sorority software tool, and that we're just building up the suspense here for one . . . more . . . second . . .
OmegaOne is our premium, all-in-one sorority communication software, and it also happens to be the perfect Event Sorority Software Tool for the Modern Officer.
*takes deep breath*
There. That was easy. Now let's talk a little more about sorority event management and why communication software like OmegaOne plays such a crucial role.
Keeping Your Chapter Calendar on Lock

No matter how many different highlighter colors you use, the fact is that in the fast-paced, modern era of sororities, a physical calendar doesn't cut it.
To keep everyone on the same page, you pretty much need a digital, shared calendar.
Things come up. Things change between the meeting you just had and the next ten minutes, let alone the coming hours, days, weeks . . .
While you could turn to any number of cloud-based digital calendars, these tools often aren't geared specifically toward your sorority needs.
What do we mean?
Let's look at a side-by-side comparison with a generic calendar versus OmegaOne:
Generic Software:
lets you schedule events and reminders/alarms
lets you set event details and share
doesn't connect to other sorority-specific software tasks in a deliberate way
OmegaOne's Events Management Feature:
connects all sisters to the shared chapter calendar
sends reminders and updates to each sister's "wall"
allows easy management of attendance check-ins and points tracking
creates a natural sorority-based task flow and connects with other communication tools through one central hub
As you can see, having a chapter calendar that's fully integrated with the overall communication goals for sisters is key. This can make not only scheduling events and reminders, but also managing planning and participation, a natural and easy process.
Event Planning with Sorority Software Tools
You're likely to hold meetings with your committee, other executives, and all your sisters about major events. This is where the majority of your planning takes place.
But what if something comes up? What if a vendor or caterer falls through? What if a venue accidentally double booked and must change the date for your event?
What if mauve, it turns out, doesn't go with orange? And why orange? What were you thinking?
You can't hold a meeting every time some small detail needs adjusting.
OmegaOne software helps you:
connect via text, email, or announcement, with the right sisters at the right time
share files with the specific group of sisters who're planning this event, so you're not messaging everyone about topics that don't apply to them, and
strategize by surveying sisters about certain event details
Any sister who's ever planned an event knows that things can and will go wrong. Having consistent and fast communication means you could be finalizing dinner choices with a caterer for an alumni dinner with real-time feedback from your sisters at your fingertips. It means that if a date, location, or detail changes, sisters will know right away.
It means less miscommunication and more participation.
Getting Sisters There
The purpose of our communication and event sorority software is different than many other chat apps and cloud-based software.
While even social media's goal is to keep you scrolling on your screen, OmegaOne is designed to bring sisters together, face to face, as often as possible.
This makes you more productive and helps you build stronger bonds as a chapter.

Click Here to Try OmegaOne Today!
Here's a step-by-step process of how this digital tool works for you:
You plan and set the event in the shared calendar.
Sisters are kept informed about what's coming up, when they need to be there, and where to show up. If things change, they'll be aware of those updates right away.
Sisters can check in using OmegaOne.
The point of our event management system is to encourage participation and attendance. Sisters can use OmegaOne to check in at certain GPS locations you set up in advance, at designated times. You can also use a custom QR code or passcode. OmegaOne will inform you who shows up and who doesn't. This means you can focus on your event and not on tracking down sisters.
Points management is built into our system.
You can manage attendance points for sisters directly through OmegaOne, and all the event management features are integrated to make this easy and automatic. Additionally, if sisters can't make it out to certain events, they can appeal through OmegaOne, and you can either accept or deny these appeals.
OmegaOne is set up to lead you organically through the process a sorority officer goes through planning and executing an event, and helps you get and keep sisters where they need to be.
OmegaFi offers software solutions for sorority chapters for recruitment, budgeting, communication, and more. Learn more about our services or call direct at 800.276.6342.
If you have questions or comments about OmegaOne or how event sorority software helps the modern day officer, let us know in the comments below!