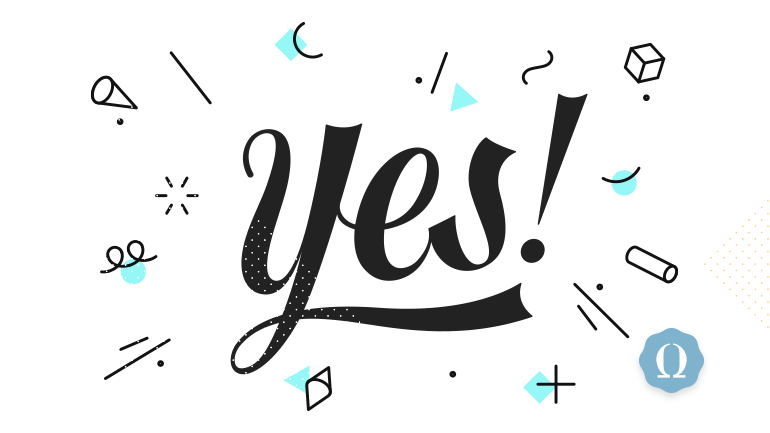 Picture this: two sorority chapters--let's call them Alpha Chapter and Omega Chapter--are going through recruitment on the same campus.
A Tale of Two Chapters
The conditions are the same for both Alpha and Omega. The potential new members (PNMs) for either chapter are the same. The schedule of events is roughly the same. Even the weather is the same.
But one important component is different: How they organize recruitment behind the scenes.
For both the Alpha and the Omega sisters, it's a hectic time that requires a lot of organization. From open house to house tours, philanthropy rounds to Preference, there are many steps to complete for potential new members and the sisters of the chapters. And at the end of the day, recruitment is just getting started. This is when the real work begins of sorting, ranking, voting, and preparing for the next day's events.
Here's where the two chapters diverge.
Chapter Alpha is going old school--paper flash cards with details of potential new members, handwritten note cards for ranking, and maybe an overhead projector when it comes time to match faces with names at bid time. There might be an Excel spreadsheet involved and some texting between sisters. It's haphazard at best, fraught for errors at worst.
Chapter Omega is using software with mobile apps for real-time voting. They get simple matching and immediate reporting. They have a centralized hub that keeps all recruitment data in one place. At the end of voting, their work is done for the day and there's nothing to manually tabulate. They communicate within the same system--on the "wall" of their software hub, so everyone's in the loop all the time.
Which chapter has a better recruitment experience?
Which chapter gets the PNMs that best match their culture?
And which chapter ends up with exhausted, overworked sisters too tired to care at the end of recruitment?
OmegaRecruit and OmegaOne software helped Chapter Omega succeed. As behind-the-scenes tools, software that is developed specifically for sorority recruitment and overall Greek life management makes chapter recruitment and operations simpler, more exact, and less stressful than attempting recruitment without it.
Here's how.
OmegaRecruit

OmegaRecruit is designed for one purpose: to make your sorority recruitment period go over without a hitch. Other systems and software aren't as efficient, inclusive, and comprehensive as OmegaRecruit. Some of the basic features of OmegaRecruit are:
centralized hub
tagging for potential new members
add, tag, and vote in real time
matching
reports
slideshow
ICS info integration
mobile app
For Chapter Omega, as the PNMs are added, they can be matched to sisters for Preference. On the PNM list, chapters can add tags allowing customization and organization of the PNM list by creating groups or categories of PNMs. These tags can be for positive things like designating a PNM as a 'legacy' or a negative like 'grade risk'. In addition, once it's time for bids, all voting can be done via the mobile app for real-time, accurate results.
OmegaOne

For chapters starting from scratch when it comes to software choices, OmegaOne is the most efficient, comprehensive fraternity and sorority management software on the market today. Some of the basic features of OmegaOne are:
event management
points and study hours tracking
communication tools
emergency check-in
mobile app
OmegaOne is designed to work with OmegaRecruit to streamline your formal recruitment and your year-round, ongoing recruitment efforts.
The communication tools offered by OmegaOne include mass messaging. Chapter Officers can easily send messages in mass to chapter members. Whether an email or text message, you can easily and securely message your members. Create groups and permission levels for when you need to send a message to a particular audience or administration level.
Emergency check-in is a vital component of OmegaOne. Whether it's an event on campus or an unexpected weather event, check-in allows all members to remotely mark their location as 'safe.'
Both OmegaRecruit and OmegaOne have efficient mobile apps so that everyone has access, all the time, to communication tools, payment of dues, and for an organized recruitment period. It eliminates excuses, confusion, and misunderstandings when everyone's on the same page.
Other Resources
Sure, there's a learning curve with any new organizational tool. Give yourself ample time to familiarize yourself and the chapter officers with any new program now--not the week before recruitment. OmegaFi offers a wide range of resources to help. In our Greek Resources Library, we have templates, calculators, and video training to help.
We have templates for:
officer and chairman to-do lists
chapter invoices
chapter budget checklists
chapter attendance and fine tracker feature
Our calculators include:
formal budget calculator
home improvement fundraiser calculator
restaurant fundraiser calculator
Our videos cover:
advanced chapter officer workshop
and
building a budget from scratch
With more to come!
Interested?
Request a demo today. You won't regret it!
In a short chat, we can help provide some solutions for your financial, data, and communication needs. We're really good listeners, and we're trained to solve the most complex organization enigmas.
In a demo:
Discover more about your unique organization, chapter, or members.
Discuss your goals for financial, database, communication, or websites.
Talk about the features of Vault, Compass, OmegaOne, our custom websites, and recruitment solutions.
Chat through how other groups use our solutions.
Show you a demo of the products you're interested in learning about.
OmegaOne is built by Greeks for Greeks and is meant not just to solve your problems today, but to anticipate the problems of tomorrow. Strong, direct communication among members is the fuel that drives the engine of chapter management, from funding, to planning, to engagement. The stronger your engine, the further you'll go.
OmegaFi offers software solutions for fraternity chapters for recruitment, budgeting, communication, and more. Learn more about our services or call direct at 800.276.6342.
Leave your questions or comments about our fraternity software in the comments below!