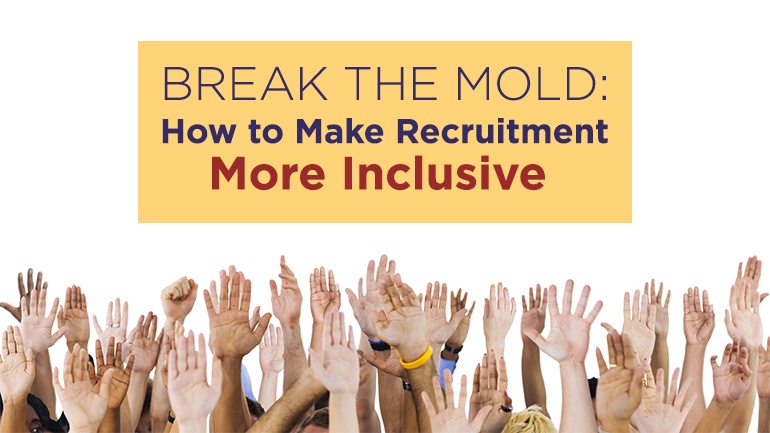 So you're a Greek now, a new member of your chapter, a proud letter-wearing comrade in arms, so to speak. Congrats! Or maybe you've been at this a while, held leadership positions within the organization, and seen the ebb and flow of membership over the semesters. You juggle schoolwork for your core major classes, work at the campus coffee bar, and handle chapter duties with the greatest of ease. You also know the people of your chapter well, your friends, your brothers or sisters, and even the alumni. Especially the alumni.
Yet whether you're new or old, one thing is usually clear--whether your recruitment efforts have been inclusive. This means welcoming new members from all ethnic, cultural, and socio-economic backgrounds, and regardless of sexuality or other proclivities of personal identity. It also means redefining what "masculinity" or "femininity" may mean based on the different personalities of your members.
Now, we know how it goes when this is brought up. There's a tendency to bristle and stonewall. We're inclusive! We don't discriminate! And we absolutely believe that your chapter's values and regulations include non-discriminatory recruitment practices. But we here at OmegaFi believe we can always do better as individuals and as chapters that are representative of our organizations in the Greek community. That's why we'd like to talk a little with you about how your chapter can Break the Mold and Make Recruitment More Inclusive.
Breaking the Mold Means Breaking Stereotypes

We've talked about harmful stereotypes of the Greek world before. One of the best things your chapter can do to help itself flourish is to break away from a stereotypical image and behavior. You know how fast word gets around campus, good or bad. We all know the brothers on campus are always acting creepy around the girls in the club, getting into fights at football tailgates and generally acting like bros all the time. Then there're the sorority sisters who are recruited for their party prowess, yet are constantly flunking out of classes. Regardless, these young men and women aren't only sending a bad message about their own organization, but the Greek community in general. So what can you do? For one, be cognizant of your recruiting efforts. Even if you aren't seeking out a single kind of member, maybe that kind of person is seeking you out, and it's not a bad idea to ask why. But true diversity also goes beyond seeking out a certain kind of personality. What efforts has your chapter made to reach out to communities of color, different religious backgrounds, those who are gay or bisexual or transgender? Do those efforts appeal to offensive broad-brush stereotypes, and how could that best be avoided in the future? Are members of these populations avoiding your chapter, or just don't have you on their radar? Why? What efforts, organizations and causes around campus and your local community could you get involved with to show an interest in multiculturalism and diversity?
Offer More Scholarships

It goes without saying that Greek organizations are cost prohibitive for many students. Look, we know that breaking the mold with regard to a member not being able to pay dues is tough, if not impossible in some instances. The budget doesn't work if membership dues don't get paid. Plus, just getting members who can afford dues to pay up is like herding cats--no, actually, it's like herding college students; you will regret every minute of it, cowpoke. But there is always room in your chapter for a member or two who're strapped for cash, whose families come from a lower economic background, but who are quality brothers or sisters dedicated to fellow members and their education. It really does behoove chapters everywhere to try to set aside money for income/merit-based scholarships. Talk to alumni and nationals, and scope out what kinds of other Greek scholarships are out there. Offer volunteer opportunities to make up dues payments. Offer payment plans and discount incentives, too. Make it happen.
Talk to Multicultural Affairs or Other Campus Inclusivity Programs

Your campus likely has an Office of Multicultural Affairs, designed specifically to promote diversity and inclusivity, including that of international students. There are likely programs designed to better welcome and involve LGBTQ+ students in campus groups and activities, to recognize them and give them a voice. Then there's the National Multicultural Greek Council. So to say you don't have resources to help guide you into a more inclusive chapter life would be a cop out. Instead, use these resources as best you can to open your chapter to members from many backgrounds. Go to events held by these groups and organizations and campus initiatives. Listen to what they have to say. Learn about their message. Befriend those involved. If you learn something you think can help your chapter and the organization at large, present your ideas and research to nationals. Or figure out what initiatives nationals have already taken up and what their goals are in this regard, as well as how to improve upon them. The lesson here for all of us is to not just hang out day in and day out with the fraternity or sorority we won Greek Week with. We have to branch out beyond our comfort zone to grow, and to become truly representative members of our community.
Let's Talk about Cultural Interest Greeks

There are fraternities and sororities with membership built around a specific cultural identity--African American, Asian American, Jewish, Christian, Muslim, Latino, Native American, LGBTQ+, etc. If you're not already a member of one of these organizations' chapters, it's important that you learn about their values, goals, and role on campus. Learn about their history, get to know their members, and host events together, if they're willing. These groups are important because they foster a sense of cultural identity for students who otherwise might feel left out of the loop, and they can teach us a lot about our student populations. A prospective member may prefer to join one of these groups over a general membership fraternity or sorority chapter, and that's wonderful that they found a group of brothers or sisters to welcome them. What you offer and what they offer might be different, but the goal ultimately is always to come together and try to break down barriers. Any time you walk away understanding something new about a different culture, that's a step in the right direction.
These are just a few ways to be more inclusive with your recruiting process, but learning to expand your cultural awareness is an ongoing journey. Hey, you joined this chapter, so we know you're up to the challenge. What did we miss? How can the Greek recruitment process be made more inclusive on your campus? Let us know in the comments!