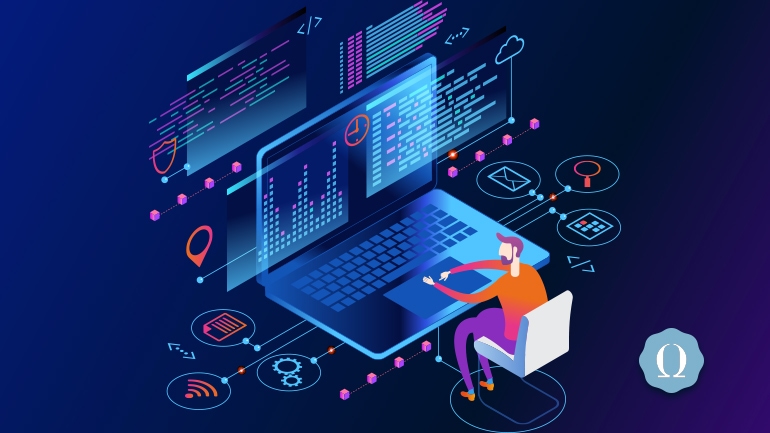 As the brother of an IFC fraternity, you have many tools at your disposal.
One of your biggest tools is your Interfraternity Council itself, and its national governing body, the North American Interfraternity Conference, or NIC.
You also have plenty of fraternity tools available to you on campus that help you grow as students and as brothers. In a way, you have a leg up on other students through your brotherhood.
You can draw from a vast pool of resources, knowledge, and experience through fellow brothers, alumni, and the Greek community.
Sometimes, though, it's important to remember what's special about being part of an IFC fraternity.
Every tool you use now adds to your success in the future—in the chapter house, in the classroom, in your community, and in your future career.
Fraternity chapters rely heavily on software tools to reach their goals.
From recruitment, budgeting, and chapter management, to the less-serious task of building and managing an intramural team, software makes it all a little easier.
Knowing how to use software to succeed in your IFC fraternity will also give you useful insight into solving many life problems.
But let's focus for now on the present, these exciting undergrad years.
The time flies, but you learn and grow a lot.
So savor it. Take advantage. We want to help you get the most out of your fraternity experiences. Here are OmegaFi's Best Software Tools for IFC Fraternities.
Grades Matter A LOT to Your IFC. Here's How Fraternity Studying Software Helps.
When you're a college student, you don't have much time. Most of what you do is studying.
Let us rephrase that.
Most of what you're supposed to be doing is studying.
However, we know that life comes at you fast in your twenties, and there's so much to experience and take in. Occasionally, studying ends up on the back burner.
Yet when you're in an IFC chapter, you don't have the luxury of putting your grades second.
Your chapter also expects you to also contribute to your brotherhood, volunteer for events, pitch in for philanthropies, take on the leadership role of an officer or committee member. They want you to do all this while "focusing on school first."
You: "Sure thing. Cool story, bro."
You gesture toward the clock on the wall, suggesting the finite number of hours in the day, but to no avail. Your president is giving you that "we all must do our part" look.
And, okay, fair enough. As a brother, you must learn this crucial balance.
In order to do that, you need every spare second you can get your hands on.
How does software factor in?
Take OmegaOne, for example. This software allows IFC chapters to do the following:
Track study hours

Set up individual study groups for brothers

Communicate and share files related to academics

Set chapter calendars so brothers can plan their studies ahead of time

Set customized study locations

Executive officers, alumni, and the academic officer can customize chapter management needs
Software that makes chapter academic success easier is a huge win, and it helps show your IFC that you're serious about making the grade.
Get Together with This Fraternity Philanthropy Software
Philanthropy makes up a huge part of your IFC's mission.
Often they host and manage their own philanthropy. Otherwise, they work hard to build community outreach into their member chapters' campus identity.
Your chapter must do its part to contribute to the greater good, and to represent your IFC as best you can.
Most likely, your chapter already has its own annual philanthropy.
You work toward a cause represented by your national fraternity or by your brothers locally (or both).
As it turns out, fraternities are naturally community-minded, and your IFC thrives off the meaningful connections you make with real-world causes.
With an engagement-driven organization like your IFC chapter, members with divided time and resources can manage their fundraising and giving using philanthropy software.

Salsa is an example of fundraising management software that allows you to take your chapter philanthropy to the next level.
Per their website, this software offers you:
Email marketing

Social media publishing

Online donation and event registration pages

DIY fundraising pages
This kind of software is perfect for managing philanthropy fundraisers and donors, as well as getting the word out.
For large-scale fundraising campaigns run by your alumni (such as for a house renovation), we recommend moving beyond software solutions.
Tell your alumni to get in touch with fundraising specialists such as those at Pennington & Company.
Connecting with Your University
You're not the only ones getting into the software game. Your university likely offers software and apps to better connect students to their messaging and services.
Your university has countless tools to offer your IFC chapter, and they want you to use them.
First, make sure to download any general-purpose university apps. These will help you coordinate with brothers for campus events and important academic dates, major campus news, campus causes you can take part in, dates for sports events you can tailgate and attend, etc.
Ask college administrators if there are other software applications for things like student safety and university police, mental health services, Greek Life, and academic resources.

Ultimately, your IFC's goal is to connect all brothers with their universities.
The more in tune you are with your campus community, the more Greeks can participate and become an integral presence among fellow students.
Seek out independent apps geared toward college students as well, such as for tracking university bussing and public transportation schedules, keeping up on community-wide events, personal budgeting, study trackers, and more.
What questions or comments do you have about fraternity software for IFC chapters? Let us know in the comments below!
OmegaFi offers software solutions for the needs of IFC fraternity chapters like yours. Whether it's for recruitment, chapter budgeting, communication, or general chapter management, we can help. Get in touch with us here or call direct at 800-276-6342.