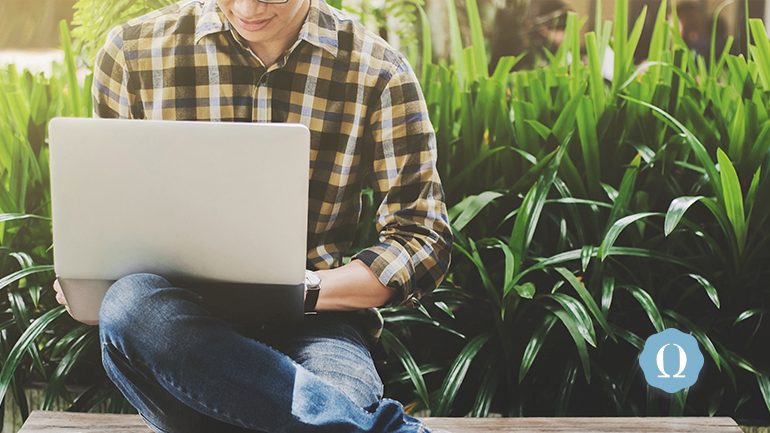 The best fraternity software makes the best chapters even better.
It's easy to think of software as a tool to make mediocre users achieve goals they couldn't otherwise achieve.
After all, that's how most people view the concept of a smartphone. Don't know how to get somewhere from memory? Use a GPS app. Math too hard? Use a calculator app. Looking for Uranus in the night sky? Point your phone at those blinking lights up there and an app will tell you.
Software has a reputation for letting lazy people look like they're hard working and those of mild intelligence look brilliant.
But if that's all your programs are doing, they aren't really doing you much good.
Software shouldn't be something you rely on to replace your shortcomings. It should optimize your tasks and goals and give you the tools to make yourself better. The best fraternity software brings out the best in you.
So what if your chapter is already knocking recruitment out of the park?
What if you've already got a major budget pretty well managed?
What if you throw the best socials on campus?
What if your grades are never failing?
What if your philanthropy raises thousands of dollars for children's cancer research?
Well, first off, good for you! Here's a virtual high five from us to you.
But also, keep this in mind: No matter how good you think you are at rocking fraternity life, you can always do better. And you can always optimize and build long-term consistency into the things you're already doing right.
The Best Fraternity Software Builds Consistency
You're a relatively successful chapter on campus. You're doing something right. But are you doing it right all the time? And can you reasonably expect to be doing it well next semester? Next year? The next five to ten years?
To be fair, no one can totally predict what will happen to their chapters that far down the road.
However, the right fraternity software can help put in place practices that will set you up for future success.
Vault Budgeting Software
At the core of practically every chapter goal, initiative, and event is the need for consistently well-managed chapter finances.
In the long term, this means putting in place a system that carries savings and success—not debt—into future semesters.

Vault takes what you're doing right and gives you the tools to analyze your success and make it a permanent fixture of your chapter.
Here are some of Vault's features that optimize your financial planning:
Build a budget and track expenses.
Access financial reporting to optimize good habits for future treasurers' success.
Invoice members electronically, building a culture where members are more likely to invest in chapter success.
Discuss best budget practices with a dedicated financial rep.
OmegaFi can help you file your 990 tax forms to make sure your chapter remains tax exempt.
The Best Fraternity Software Makes the Next Generation as Good as You
You're the best you can be, but eventually you'll graduate. You may stay active with the chapter as an alumnus. Ultimately, though, things will be out of your hands.
It's up to the next generation to build on what you've accomplished. Yet they can't do it alone. You must give them the right tools to succeed.
You must also bring in the kind of men who will use those tools in the first place. You need leaders. Quality members who will give 100 percent effort every day to make your chapter better.
Fraternity software can play a role in building up the men you recruit so you can be confident you're leaving the chapter in good hands.
OmegaOne Communication Software
OmegaOne software is designed as an all-in-one communication swiss army knife for veteran brothers and officers, but also to quickly and easily integrate new brothers and help them hit the ground running.
It's also a great tool for planning and executing a successful recruitment process.
This is how you set yourself up to extend bids to the best men possible, and then build them into even better leaders for your chapter.
Here are some OmegaOne features to help your future generations:
Centralized communication so officers can plan, share files, and alert brothers about recruitment information, setting yourselves up to bid quality potential new members.
Easily import your bid list into OmegaOne under the "new member" category. This helps you direct specific new member information to them.
A shared chapter calendar helps them get used to the flow of meetings and events, so they know when and where to be.
A member database with profile images helps them place names with faces and get to know members faster.
All important information appears on their centralized "wall" as alerts they can comment on or ask questions.
The Best Fraternity Software Brings Out the Best in You
Software like Vault and OmegaOne will reinforce what you're doing right. But you can also use these programs as an opportunity to get inspired and come up with new and innovative ideas.
On the one hand, chapter management means safeguarding yourself against failure. On the other hand, you'll never grow if you don't put yourself out there and try new approaches.
Your software should be a springboard for innovation.
Get started by asking yourself these questions:
Does budgeting software show a potential to invest in a major project that you've been holding off on until now?
What does communication software reveal about how you connect face to face? Are there areas you could improve when you're communicating with brothers?
What else has your fraternity software taught you about yourself, your fellow officers, and your brothers? Has it changed the way you connect, the way you approach your goals?
OmegaFi provides software tools to fraternity chapters for recruitment, budgeting, communication, and more. See what we have to offer here or call us direct at 800.276.6342.
Leave your comments or questions about fraternity software below!