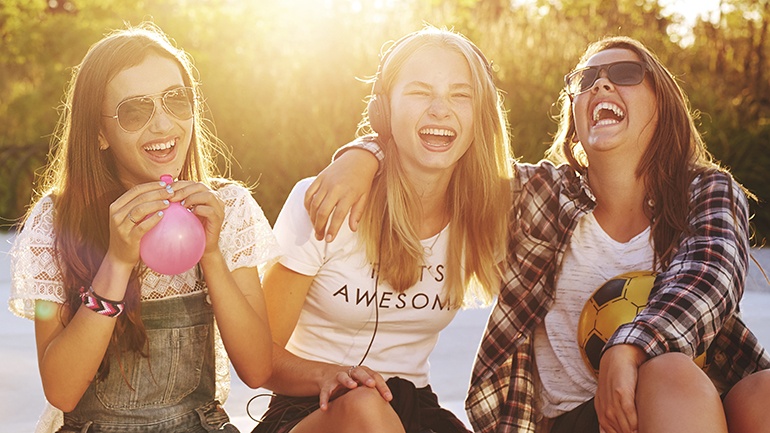 Part One of a Two Part Series
In a donor-centric charitable landscape, organizations can often get wrapped up in the data collection aspect of the fundraising process. Advanced metrics have changed the fundraising industry, and many charitable organizations focus on data as a means of illustrating their impact, maximizing their return and understanding their audience. This effectiveness of data-driven fundraising is undeniable. In fact, smart people have written hundreds of pages on it.
Properly utilized data can equip an organization with irrefutable justification for support of their mission. It can also illustrate the effectiveness and transparency donors have come to expect from a reputable charitable organization. Ultimately, organizations spend time and resources compiling this data in hopes it will aid in achieving the end-goal: the support of their audience.
With all of the data and mediums available, many organizations inadvertently stray from proven fundraising fundamentals. While it's important for fundraisers to analyze, diversify and innovate, basic fundraising concepts which have successfully raised money for hundreds of years are often overlooked. There's a mantra my old hockey coach used to repeat ad-nauseum and I believe it holds true in fundraising, "the successful individuals are those who do the fundamentals really well."
You don't have to take coach Blaze's word for it, just take a look at the wildly successful potato salad kickstarter campaign. Last July, Zack "Danger" Brown created a Kickstarter campaign to raise the funds to make his first potato salad, a project which he projected to cost $10.00. Zach is not an experienced fundraiser.
Rather, in his twitter bio Zack describes himself as 'Writer. Programmer. Comedian.' Zach did not implement cutting edge fundraising techniques, he did not provide his audience with advanced metrics and his case for support was just twelve words, "Basically I'm just making potato salad. I haven't decided what kind yet."
Despite Zack's unconventional fundraising approach, the effort raised $55,492 from 6,911 donors, surpassing his goal by 554,920% and undoubtedly infuriating exhausted fundraisers everywhere. Zack's campaign was so successful he readjusted his fundraising goal nine times, drastically exceeding each goal.
So what does Zack's potato salad campaign tell us about fundraising? Despite the simple concept, Zack was able to create the world's most well-funded potato salad, and he did so through the implementation of basic fundraising fundamentals.
Understand Your Audience - Don't underestimate the feasibility study!
Potato salad is a staple of the American meal, a common dish at almost any cookout. Zack was not asking for support in an effort to make tapioca pudding, he chose a food item most of his audience was familiar with. Despite the mundane nature of potato salad, Zack's appeal was refreshing to the crowdfunding audience of Kickstarter who are regularly inundated with large-scale business plans and cutting-edge technology. A quest to raise funds to make someone's first potato salad was relate-able and unique, an appeal that circumvented donor fatigue.
The potato salad campaign reiterates the importance of understanding your audience. At OmegaFi we regularly advise our clients to pool their audience, and the best way to do this is through our Embark Feasibility Study. Through the feasibility study process we are able to test specific aspects of fundraising efforts with an organization's most important critics: their prospects. From funding priorities to organizational mission, values, leadership and transparency, a well-executed feasibility study does much more than provide a fundraising goal; it also provides unique feedback on the effort so the organization can analyze their current position and their campaign objectives from their audience's perspective.
Zack's timing in the Kickstarter launch may have also added to the success of the effort. The Kickstarter launched in July, a month where the cookout-friendly dish was more likely more prevalent among his audience than it might have be in December.
By gaining a better understand of their audience, organizations can create a relate-able case worthy of support in the eyes of their potential donors. In other words, it ensures we're not soliciting the pasta salad people for a potato salad project.
Deliberate and Specific Asks – Gift Charts and the 80/20 Rule
Under the "rewards" section of Zack's Kickstarter page you will find ten support level options ranging from $1 to $110. By including the levels, Zack provides a specific giving opportunity for anyone who visits the page. If unprovoked to give at a higher level, supporters would likely give a smaller amount because of their idea of what the project should cost. This same thought process applies to fundraising appeals. An appeal without a specific ask will not yield the same results as a targeted appeal.
While it isn't presented in a traditional manner, the provided giving levels act as a chart of gifts, clearly illustrating the specific path to reaching (and exceeding) the campaign goal. The high-level gifts encourage donors to think big and allow them to specifically pick where they see themselves from a support perspective.
The "80/20" theory has existed in fundraising for years. The theory was developed by Italian economist Vilfredo Pareto in 1906 when he discovered 80% of the land in Italy was owned by only 20% of the population. When applied to fundraising, the theory suggests 80% of your fundraising total will come from 20% of your donors. Closer analysis of the potato salad Kickstarter further supports this theory and reiterates the importance of providing giving levels in an appeal. I created the gift chart below and added in the results from the proposed giving levels provided on the Kickstarter campaign. In calculating the results based on giving levels, we see there were 6,667 supporters who collectively pledged $51,381 at the ten provided giving levels.
| | | | | |
| --- | --- | --- | --- | --- |
| Level | Supporters | Amount Raised at Level | % of Total Donors | % of Total Dollars |
| $110 | 21 | $2,310 | 0.3% | 4.5% |
| $50 | 106 | $5,300 | 1.6% | 10.3% |
| $35 | 585 | $20,475 | 8.8% | 39.8% |
| $25 | 289 | $7,225 | 4.3% | 14.1% |
| $20 | 4 | $80 | 0.1% | 0.2% |
| $10 | 464 | $4,640 | 7.0% | 9.0% |
| $5 | 589 | $2,945 | 8.8% | 5.7% |
| $3 | 1272 | $3,816 | 19.1% | 7.4% |
| $2 | 1,253 | $2,506 | 18.8% | 4.9% |
| $1 | 2084 | $2,084 | 31.3% | 4.1% |
| Total | 6667 | $51,381 | 100.0% | 100.0% |
Further analysis of the gift chart shows us 20% of the Kickstarter supporters (1,333 individuals) gave 75.2% ($38,670) of the total amount raised, just 4.8% shy of fulfilling the 80/20 theory. The campaign has unintentionally validated the 80/20 theory by falling just 4.8% shy of fulfilling the quota.
Why is this important for fundraisers to understand? The results remind us of how important it is to create a gift chart to map out the likeliest path to success. It also reiterates the importance of securing lead gifts in a campaign and validates the importance of asking for specific amounts in appeals.
The potato salad Kickstarter serves as a reminder for the large role fundamentals play in a successful fundraising effort. In our next blog entry we will take a closer look at what we can take away from the potato salad Kickstarter in the areas of stewardship, consensus and transparency.
It's August, go enjoy some potato salad!