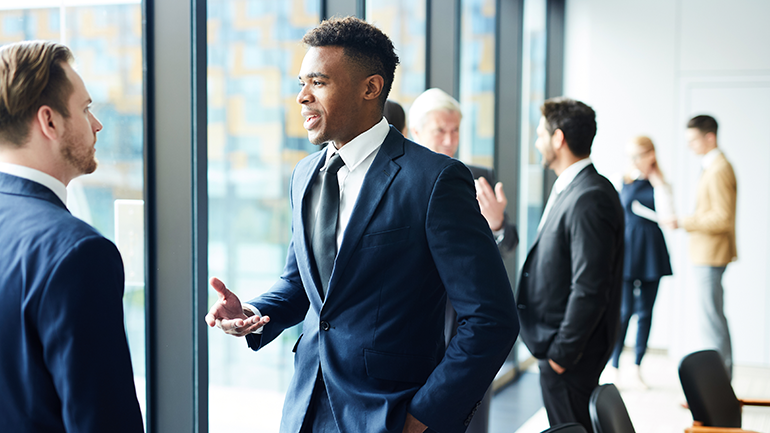 Part 3 in a series about the Fraternal Case Statement
Today, I had the good fortune to lead an educational session at The Foundation Seminar, a conference for fraternity and sorority foundation executives and board members sponsored by the North-American Interfraternity Conference Foundation.
It's been an exciting two days filled with great speakers including Karen Osborne, Phil Purcell and many other movers and shakers in the interfraternal world.
My session included an animated group and an interesting mix of veteran and emerging fundraising leaders. You can download a copy of the Workbook I distributed here. For about an hour, we discussed five key concepts all revolving around a nonprofit's case for support.
1. We began the conversation by identifying the problems some foundation executives make in their rush to develop a case for support or begin the asking process without proper planning. I wrote about some of these problems in a previous post.
2. Exploring the difference between the case and the case statement was the next subject we tackled. Like an iceberg, the 10% you see "above the water" is your case statement. The mass of material supporting and feeding your case statement - the other 90% is your case. I examined this subject in a previous post, as well.
3. Next, I added additional emphasis to the value and importance of compiling, writing and continually updating your case for support. A well-written case helps you manage and prioritize. It provides consistency, describes results, and when it is done right, it inspires giving.
4. After making my own case about why the case is so important, we discussed the process of compiling your case resource file. I outlined nine categories of information that should be pulled together (and written or re-written when necessary) including your organization's mission, impact statements and evaluation mechanisms. The Workbook contains a detailed list of items that might help you gather what you need.
5. Finally, we ended the conversation reviewing approaches and strategies for success. In my opinion, an effective case statement must contain an emotional opening, a problem, a proposed solution, evidence your foundation can make a difference, a cost estimate and a call to action.
This entire subject is important to me.
Greek organizations trying to raise money from their alumni/ae and friends are competing against a variety of worthwhile causes all vying for these same potential donors. To entice, inspire and motivate Greek alumni to give, Greek organizations must provide these alumni with a compelling reason to give. Greek organizations must stand out from the crowd. Your fraternity or sorority must demonstrate why it deserves support over others.
Your case statement is (or should be) the compelling reason. However, before you write your case statement and hire the design company to turn it into a fancy brochure, you need a case.
I hope the presentation (for those who attended), this Workbook and the supporting material available on the OmegaFi Blog will help you appreciate and embrace the differences between a case statement and the case itself. At the same time, I hope this inspires you to compile your case resource file, write and regularly review an actual case and that fundraising outcomes improve as a result of your strategic, thoughtful planning.
Good luck!