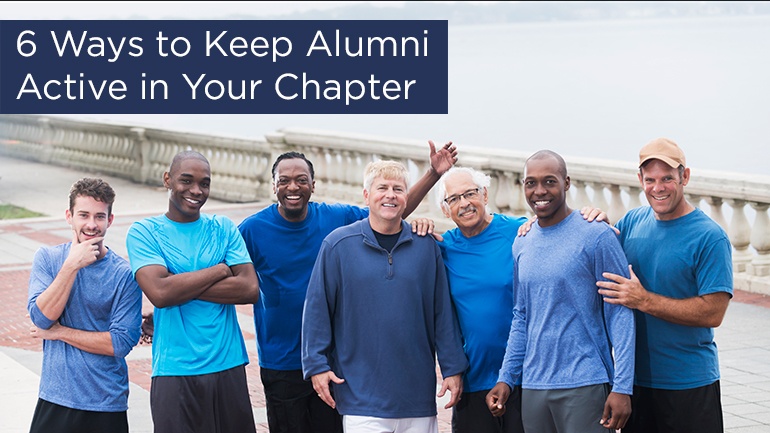 When we joined a fraternity or sorority on our college campus, we gained with our education invaluable social relationships and business connections that can last a lifetime. We undertook to help each other in our present goals and to achieve our desired futures, constantly building on our pledge to always be brothers and sisters. But when we leave college and become alumni, the fraternity or sorority can become a fond-but-distant memory, as real-life obligations such as raising children, buying a house, moving to a new state, and careers take precedence in our daily existence.
It's probably more difficult than we'd like to admit as alums to stay active in our chapters. This is especially true when the chapter doesn't do enough to keep us active.
"We become distant not out of apathy toward our current and prospective sisters and brothers, or our universities or national organizations, but because when life is on the front burners, it's easy to forget without active reminders that we're still part of this wonderful, positive network of fellow ladies and gentlemen."
Each member has her or his own unique skill set, degree knowledge, interests, and can not only benefit from alumni who are wiser and more seasoned, but can be a benefit to alums as well.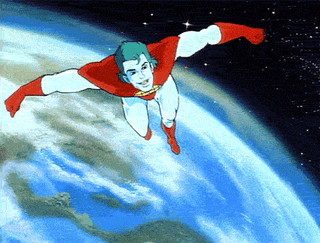 As Captain Planet says in that 1990s cartoon, "By your powers combined!" It's a punchy phrase, with a lot of energy, and while glossy Greek publications that come in the mail once in a while are great tools for advertising, promotion, and engagement, this approach can be combined with the following six great ways to capture the energy necessary to keep us alumni active in your chapter.
6. Facebook! Duh.

As simple as this sounds, and considering the fact that you're probably already tied to your fellow members and alumni through social media, you might also consider how you're using social media to engage with each other, and especially in ways that might help keep your alumni active with your chapter. For instance, is there a chapter Facebook group set up? A Facebook group is a great way to help keep alumni up to date about engagements to which you might want to invite them, such as an intramural softball game, a philanthropy event, or just a simple get together at your local sports bar. You can also highlight achievements from members and the chapter--hey, maybe you guys win Greek Week this year; let the alumni gloat with you!--and this way even if alumni can't come out, they can still feel like they're up to date on chapter happenings. Don't forget other social media platforms like Twitter and Instagram. All these can forge quick and easy-access connections between brothers, sisters, and alumni over the information superhighway.
5. Invite Us to Chapter Meetings

Yes, we might not be able to come out to chapter meetings often, depending on our schedules and daily lives, or if we've moved out of the area. But for those alumni who live nearby and have some spare time when chapter is held, let them know there's an active, open invitation for alumni to attend. It sounds maybe like this won't be the most exciting way to get us involved, but on the chance a former brother or sister does attend, they get to be privy to how new members are working toward brotherhood or sisterhood together, how they solve problems and come together to elect members into positions, and this can be very heartening to see our work carried on by the new generation of torch bearers. Also, after chapter members and alumni can go out together and forge social relationships, which leads us to:
4. Just Spend Time Together

This is exactly what it sounds like. Not every active moment you spend with alumni needs to be the hard work of maintaining the chapter's business and cobbling its future brick by brick. Members and alumni both need some relaxation time, and to just be social. Go get some spicy wings together. Talk sports or other hobbies. Talk boys, or girls. Go bowling. Watch a movie. Maybe just hang out at the house and play foosball or listen to music. Keep in mind we all have obligations in our lives that take precedence (whether careers or school work), but when we can get these spare moments together, they do more to keep alumni active than you might imagine.
3. Help Each Other Out

Have a question about this engineering or biology stuff that makes your brain hurt? Want to know the best companies to intern or seek careers with? Why not seek out alumni who've been there, done that, or whose degrees and jobs are focused on these subjects? Don't pester and demand help, but maybe set up an active exchange through your chapter, where alumni can help tutor current members. In return, current members can come together and help alumni transport heavy furniture when moving, hold a free carwash for alumni, treat them to an appreciation dinner, or think up other ways to pay them back for all their hard work. That's the symbiosis of Greek life in action!
2. Parks & Rec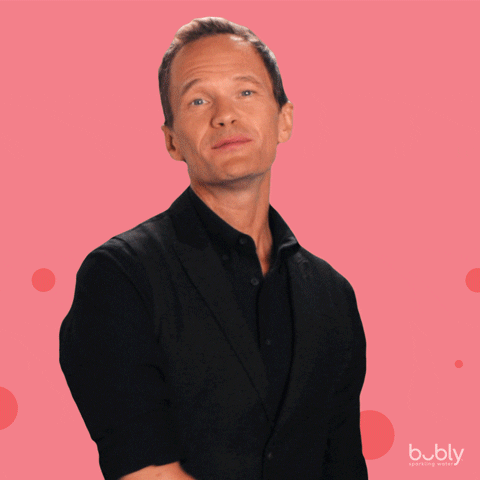 No, this doesn't mean just flip on reruns of the Amy Poehler comedy. Get out there! For instance, your chapter can keep alumni active by engaging them in sporting events. Why not a brothers versus alumni baseball match? A sisters versus alumnae soccer or football game? How about just going to the local park and hiking or canoeing down a relaxing river, and finish the day with a barbeque and tossing the Frisbee? Figure out how much it would cost to rent out these spaces or equipment and how to budget so alumni don't have to go out of pocket, and make sure you check everyone's schedule for conflicts, to get the most people together possible. The joy of the outdoors is best shared with many, and it's a great way for alumni to meet new members or prospects. This may even be an easy going and conducive place to discuss ideas about moving the chapter forward, as nature was the muse of the transcendentalists, after all.
1. Family

Of course we're already siblings! That bond has been forged in the honor of our sacred crests, the initiation process we went through, where we all became a part of a larger family tree. However, what about our actual blood relations? Do you know your brothers' mothers? Do you know your sisters' significant others, your alumnae's husbands and wives? Heck, do you know their orange Tabby is named Sniffles and that they potty trained him? Okay, that last part is obviously made up, but take an interest in each other's personal lives, and get to know the people they care about (and extend that invitation in return). After all, at the center of the work we do in our respective organizations, expanding and enriching our family is the ultimate end goal. The more we care about what and who matters to each of us, the easier it is for members to connect with alumni and to keep them active in the chapter we joined all those years ago with open hearts and minds.
Of course, the glossy mags and alumni association memberships are great, but those things often come with an implied request for funds. Alumni want to contribute monetarily, but that's not going to keep us active by itself. The best way to keep us active is to remember that we're all brothers and sisters, and interested in forging bonds now and into the future. This list contains just a few ideas, but there are surely ways we hadn't thought of here. Any ideas to add? Let us know in the comments below!