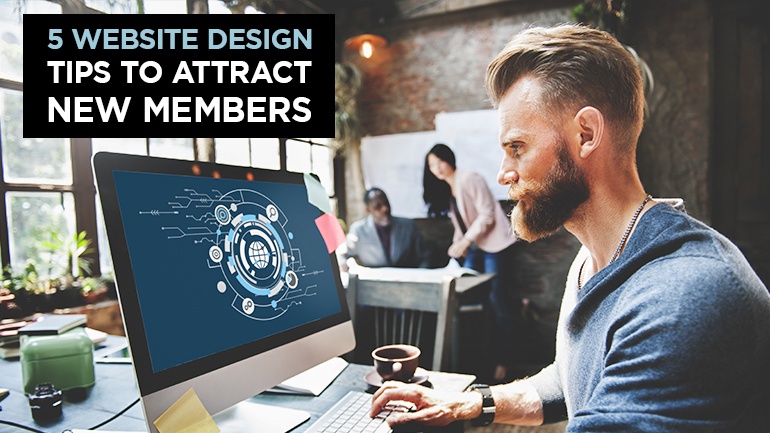 We primarily interact through social media using the World Wide Web these days. Still, we are connected through links and Google searches to articles, home pages, and other outside web sources. Also, while there are some superbly designed websites, we've all seen some stinkers. These are websites whose designs look like they're straight out of a homemade Geocities web builder for beginners (remember those?), complete with tiles of purple flames in the background and floating yellow text. Although in the current, more internet-literate era, we're less likely to stumble across one of these obviously poor designs, complete with clear faults stemming from their navigability and aesthetic. Instead, we're just going to move on to another website that looks more polished and professional. We'll simply shrug our shoulders and click another page for reasons of which we may not even be aware.

As you can imagine, this isn't good for any business or organization who's hosting a website to attract new clients or members, and for a fraternity or sorority--which depends on strength in numbers when it comes to membership--it is certainly no exception. However, there is good news. There are some basic website design tips that may help a fraternity or sorority attract perspective members and garner their respect, as well as their clicks. OmegaFi would like to share 5 website design tips to attract new members, to help keep them on your site rather than that of another organization.
5. Social Media Tie-Ins

This is your first, biggest link to millennial internet users and potential new members who may be attracted to your organization's website. According to the Pew Research Center, "When you take into account both the total reach of a site (the share of Americans who use it) and the proportion of users who get news on the site, Facebook is the obvious news powerhouse among the social media sites. Roughly two-thirds (64%) of U.S. adults use the site, and half of those users get news there — amounting to 30% of the general population." They go on to cite other social media outlets such as Twitter and YouTube as growing markets for news, although there is much to be said about the fact that there are many issues tying into social media's inability to filter fake news and its effect of polarizing people's views. While the recent election has gotten people talking about the vast influence of social media on people's political views and decisions, there is no doubt that social media rules our cyber world. Today, sororities and fraternities aren't dealing in news stories that require objectivity, they're trying to tell new members whey they're the best choice.
This is precisely why one of the most useful website design tips we can offer organizations is to have a clear and active tie-in to social media websites. This means having an active presence on social media, such as Facebook, Twitter, even YouTube if it helps. Not only should you focus heavily on social media interactions and reaching the biggest amount of eyeballs possible, you should also have easy-access, front-and-center links to these social media accounts integrated into your webpage. Don't have Facebook and Twitter links off to the side, bottom of the page, or buried in another internal link; consider having these links highly visible and featured in a way that makes clear the organization is heavily invested in social media interactions. This not only gets people to those accounts, it gets them chatting with you instead of just viewing a static page!
4. Keep It Simple, Stupid
The old saying sounds insulting at first glance, and okay, granted we shouldn't be insinuating that we think our campuses' student body is "simple" or "stupid." But let's take this old adage for what it is really striking at: We as human beings want to push away the clutter of what is making it difficult to understand the data we're trying to interpret. One of the biggest things pushing new member traffic away from links may be the fact that there's simply too much going on. Is it too colorful, or cluttered with links and images, and are the main access points for new members small, obscure, or difficult to find or identify?
Consider that you probably don't want to front-load your page with tons of history and background on your fraternity or sorority. That will likely be burdensome to the person who is just looking for a quick intro to see if they're a fit. Instead give maybe a few pictures (faces are good, so potential new members can make a human connection to your organization), your crest and/or letters, and some easily identifiable one-to-two-word drop menus. Having a simple front page doesn't mean the design can't expand or scroll, but we want new members to interact with a design that is in their control, and doesn't give them too much info at once.
3. Learn Design Tips from Other Organizations' Websites, and Research Designers

There is no shame in learning what website designs are effective from other fraternities and sororities, especially ones with high membership numbers nationally. If you'd like a primer on some great ones, see OmegaFi's post on this very topic, 10 Best Greek Websites to Emulate. If possible, figure out who's hosting their website, or even who designed it. If there's a layout, scrolling function, graphic interface, or so forth that you find appealing aesthetically and think it would work great in attracting new members, see if there's a way to emulate it. When in doubt, consider getting in contact with the web designer to do something similar for your sorority or fraternity's website.
Also, if you don't have an in-house designer, consider that you might choose one who focuses exclusively or heavily on web design for Greek organizations, such as OmegaFi. We not only have a professional grasp on the aesthetics of website design, but may also have extensive experience with the Greek community. It's also important to have a specific knowledgebase in what will attract new members, as well as what aspects of your community should be featured on your page.
2. Make Your Website Design Welcoming to New Members
This doesn't mean just creating a cool, straightforward, imagistic and easily navigable webpage that's tied into social media. It also means making new members feel like the organization's interest in prospective brothers or sisters is prominent on the page. Have a clear-access link to your organization's newsletter, or info on where events--tailgates, barbeques, or official events for potential new members--will be held. For those interested in becoming new members, this functionality can serve as a tremendous resource when trying to meet with current brothers and sisters. Make sure there's an email address for them to reach out to for recruitment information, and make sure to link to more info on history and values, and how they might fit in.
1. Blog

Be sure to include a blog link with your website, and update it frequently with the kinds of philanthropies and events your organization is involved with, especially those that highlight your organization's values that might be attractive to new members. Look into tools like Google Analytics that can help increase your traffic and get information you're posting to potential new members.
These are just a few tips to get you started with designing your fraternity or sorority's website to best attract new members, but we'd love to hear from you. If you can think of something not on the list, let us know what's worked for you!