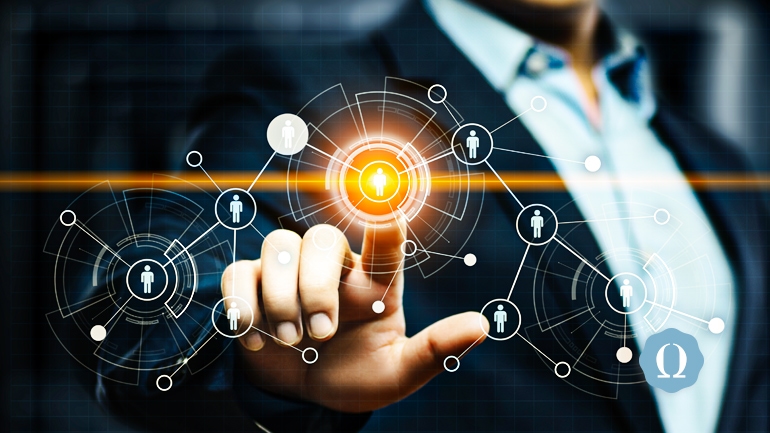 How can you speak of human progress without bringing up the advent of tools?
Tools have given us the ability to hunt, defend ourselves, create food, master our environment, and survive as a species to this very day.
In short, tools are an essential driver of growth and prosperity.
And that truth is no better exemplified today than within a fraternal organization.
If you've spent any time in a fraternity, you know one thing to be verifiably true:
Recruitment can determine whether your fraternity lives or dies.
Bring in a strong class of solid brothers and you can inspire a generation of brothers to come. On the other hand, fail to inspire new groups of young men and your chapter—and potentially the fraternity—and you could see its history ending with your class.
With technology's ability to connect, as well as to isolate, reaching young men on college campuses has never been more important.
And also more difficult.
With more distractions than ever from online gaming, on-demand streaming, and the daily noise of social media, breaking through the noise to connect young men with like-minded peers for the better of the community can be a tall order.
Thankfully, we've got a list of tools to help drive your recruitment efforts
Here are 5 IFC Recruitment Tools to put in your toolbox.
1. Strategic Partnerships

Which organizations is your fraternity aligned with? Which are friendly to you? Who do you share values with? Which of these have overlapping interests shared by your membership?
These questions are important because they'll inform who you need to work with to put your fraternity in the proximity of prospective recruits.
Did you know that the average person will know 1000 people in their lifetime?
This means that your individual network is one point of contact away from knowing one million people. Two points of contact away (i.e., your friend knowing someone you don't know) and your network extends to a billion.
Case in point: There's power in networks.
So work to strengthen the relationships you have with like-minded organizations on your campus, and to expand your chapter's network as much as possible.
Do your recruits typically come from athletic backgrounds?
Great. Put on a football or basketball tournament, and partner with the intramural leagues.
Are you looking to recruit more academic brothers?
Even better. Post a study/tutoring event in your school's library.
The goal is to align yourself with organizations and entities that service your ideal recruit and meet them where they're most comfortable. Not only will this expose your fraternity to more potential members, but you'll be pre-selecting the qualities you want prospective new members to possess before they show up to Recruitment Week.
2. Campus Events
We touched on this a bit above but the ability to execute a strong campus-wide event is a powerful recruitment tool.
Campus events not only expose your fraternity to new potential members, but Greek Life members, and the general student body, as well—men and women.
These events can be anything from volunteer work that shows off your values as a fraternity, to fun social events that showcase your personality as a brotherhood. Regardless of the type of event you throw, you'll want to execute the event with quality, precision, and professionalism. The event itself will serve as a reflection of the quality and experience of your chapter at large.
Throw a well-executed event and it could easily set your fraternity apart from other organizations on your campus. And for many incoming students, first impressions are key, so knock every event you throw out of the park.
You never know who's watching.
3. Social Media Marketing

Although social media can be a mixed bag on an individual level—distracting, detrimental to mental health, etc., when it comes to branding and engagement for businesses and organizations, it's a godsend for communication.
Prior to social media, if you wanted to make an announcement to an audience, you had to buy media time on the radio, television, or a billboard. This kind of advertisement was extremely expensive, and as a result, a lot of organizations had to rely on word-of-mouth to get the message out on their offerings.
Thankfully, this isn't the 80s anymore.
With social media, you can broadcast your message to audiences around the world with the click of a button—and that's a powerful tool.
On campus, your fraternity should have a growing social media presence on popular apps such as Instagram, Twitter, Snapchat, TikTok, and Facebook. Keep your social media presence professional as an organization, and use it to broadcast announcements for your events and share behind-the-scene footage of your fraternity house and activities.
In the age of digital media, content is king. Give your followers something to follow, and leverage social media as the free broadcast communication network that it is.
4. Outdoor Advertising
Although we live in an age where you can advertise your organization's events to the masses without ever getting up, you aren't alone in taking this approach.
As a result, for every business pumping their message out online, there's a message being ignored; an ad-blocker being installed.
Internet users have gotten savvier than ever, so relying solely on digital marketing to promote your events and initiatives can end with your messaging falling on deaf ears.
Instead, if you want to break through the noise of unending Internet content, the answer is simple:
Go offline.
This is where outdoor advertising comes in.
Here's how to do it without spending an arm and a leg:
Step 1:
Task one of your brothers to create a flyer for the event and head to your campus library to have them printed out.
Step 2:
Post those flyers to heavily trafficked campus notification boards.
Step 3:
Distribute those flyers by hand to students on campus.
And that's it.
By putting out physical advertisements for your events, you'll expose your fraternity to a greater portion of the campus in a tangible and measurable way.
And lastly...
5. Grassroots Efforts
There's a reason why Grassroots campaign efforts can be so important in politics.
They work.
When you and your membership hit the ground running with unity—you're all wearing fraternity paraphernalia, for example—you become a sizable presence on campus.
The rest is simply talking to people and sharing the values and candor of your brotherhood with your fellow students.
If your college or university has a campus union where students of all kinds congregate, go with a group of your brothers and simply hang out. Talk to people, shake hands, make new friends, and before you know it, you'll be significantly expanding the network and perception of your fraternity as being one of the people's.
This perception not only helps new students see your fraternity in a positive light, but more importantly, makes your fraternity appear more approachable.
And if done correctly, you'll find more students approaching you with a newfound interest in joining your ranks.
If you'd like to learn more about OmegaFi and what we can do for your chapter recruiting
Call 1.800.276.6342 or contact us directly here.