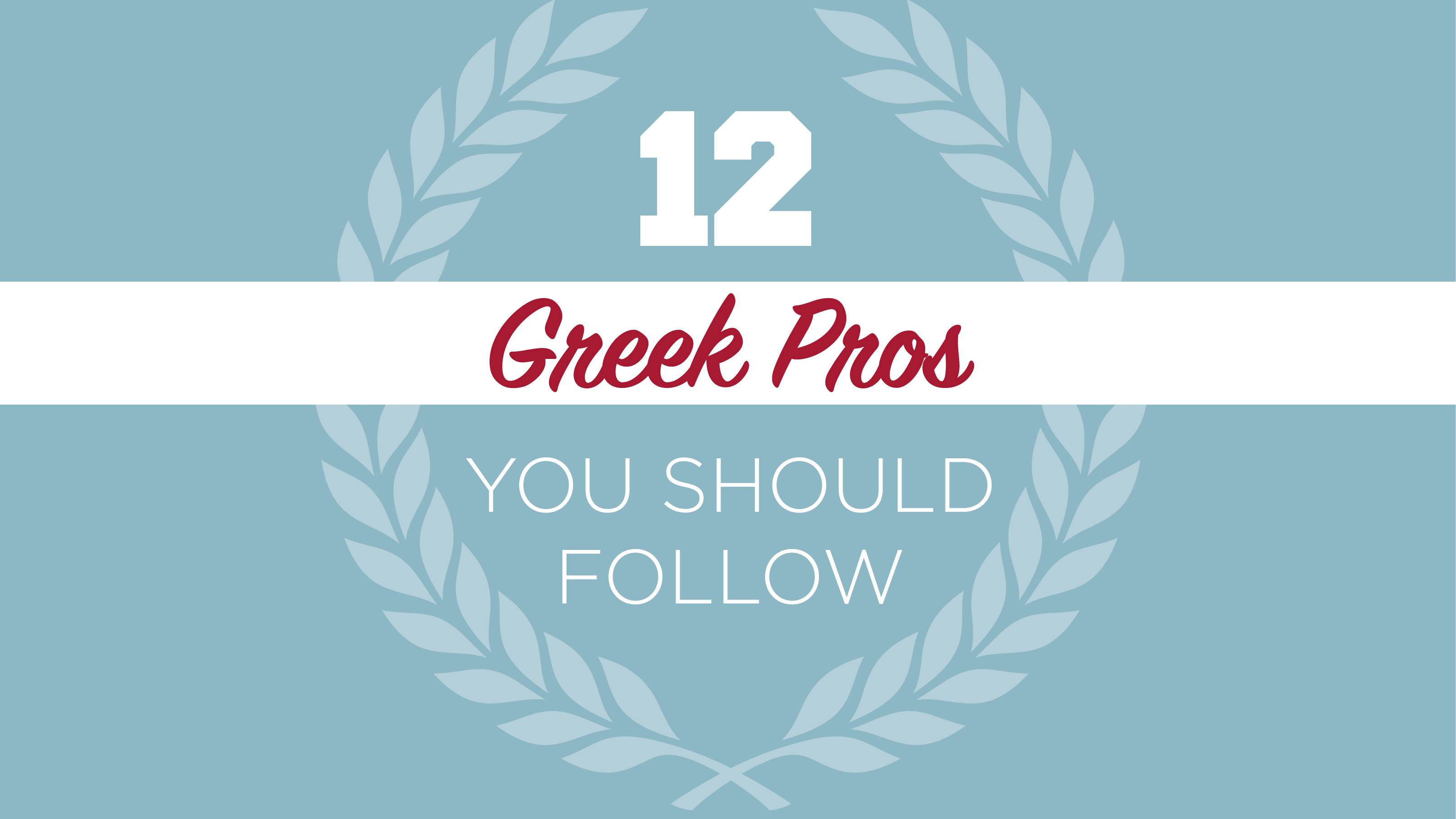 In celebration of Women's History Month, we thought it would only be fitting to showcase some of the amazing women in the fraternity and sorority community who contribute every day to the Greek experience. You may know one or all of these ladies, but it would behoove you to follow these women on the interwebs for your daily dose of wisdom, knowledge and empowerment. Here are 12 Greek Pros to Follow: March 2017 Edition. This article only highlights what makes these women so awesome. Make sure to follow them to learn more about their amazing projects. If you know of someone who should be on this list or a male Greek pro, let us know in the comments!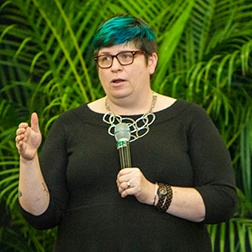 Jessica Pettitt – Good Enough Now, Member of: Delta Gamma
Jessica is paving the way and then circling back to re-pave the way. Jessica (as described on her website) is the "diversity educator your family warned you about." Intrigued? Good, you should be! Jessica is a consultant for many Greek organizations. She is also an experienced facilitator showing us all that we are Good Enough Now. Jessica breaks down the walls and stigma that comes with dealing with assumptions, stereotypes, and exclusive behaviors that exist in organizations. Jessica presents what can be uncomfortable subject matter in a humorous way in order to gain audience participation which develops into questions, discussion, and understanding. The goal is to get you thinking and help you develop a plan to be the change you want to be. Her latest book is available for pre-order (with lots of Freebies!) and will hit the shelves in April.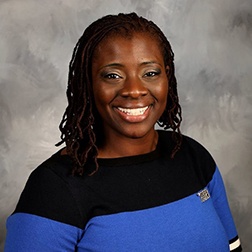 Michelle Guobadia, M.Ed - Associate Dean and Director of Fraternity and Sorority Life – UNC Charlotte, Member of Zeta Phi Beta Sorority, Inc.
Michelle is a power house who takes her job seriously. But look at that title. She kinda has to. Michelle is responsible for the 41 (and growing) Greek life chapters on the campus at UNC Charlotte, which equates to 2,000+ students. Michelle believes fraternities and sororities are the best place for undergraduates to develop leadership skills. In addition to her role at UNC, Michelle travels and speaks to large groups of fraternity and sorority women on topics such as hazing, recruitment, destructive behavior and making your dreams big. Michelle will tell it you like it is, which is exactly how you want it.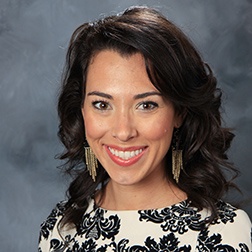 Bonny Shade, M.A. – Associate Director for Fraternity and Sorority Life at UNC Charlotte
Bonny works with Michelle at UNC Charlotte to enhance, protect and advance the lives of fraternity and sorority women on their campus. No one takes the job to protect more seriously than Bonny. As a sexual assault survivor, Bonny has made it her responsibility to take an in-depth look at issues surrounding assault, rape culture and healing. She speaks to empower women to find the truth in their assault(s) and the strength to find life beyond the assault. Bonny takes on discussions of sexual assault on college campuses (while uncomfortable, but very necessary) to raise awareness and inform students to prevent and recognize abuse. She also tackles topics like the struggles related being a female leader, bullying and finding self-confidence. Bonny will help you develop your inner "Boss Babe."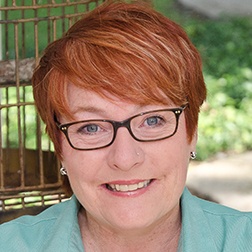 Kim Novak – Founder/Owner of Novak Talks! Member of: Delta Gamma
If you don't know who Kim Novak is, I am not sure you have a pulse. Kim is well known in the Greek life community advocating for issues like Campus Safety, Hazing Prevention, Student Risk Management, Student Organization Development and is also a staff member at Pi Kappa Alpha. Kim travels the nation speaking to large groups of men and women about how to get the most of your experiences and apply them to daily life and/or within your organization or chapter. Kim receives praise and accolades from college campuses, students and staff members alike. Kim's daily posts include but are not limited to reminders of what it takes to be a real leader and how to carry out your missions.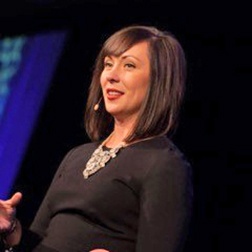 Jessica Gendron Williams – CEO of PhiredUp, Member of: Alpha Sigma Tau
Don't let her title of CEO of PhiredUp fool you…she is a boss in every facet of life. Jessica has dedicated more than a decade to the Greek life community, focusing on the real needs of sorority women. Does the phrase "Social Excellence" mean anything to you? Well, it does to Jessica, who speaks on this topic on the regular. The belief in social excellence is the power relationships and true human connection play in the success of individuals and groups. It is much more than a belief since Jessica has taken it a step further and co-created The Social Excellence Project. Their tagline is, "We're on a mission to spread the human connection." We can't think of anything that is more important in life and Greek organizations.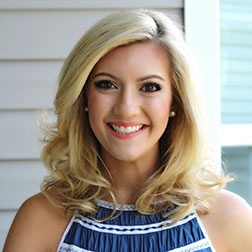 Anna Kate Sumler –New Chapter Specialist, Member of: Alpha Delta Pi
Anna Kate has a fierce love for all things Alpha Delta Pi. As a sister and staff member at the ADPi executive office it is not too surprising. Her loyalty, love and passion for sorority women shines through in her work every day. Anna Kate works with new chapters and colonies of Alpha Delta Pi. She works to enhance, grow, nurture and advance Alpha Delta Pi chapters across the nation. Her love for Greek life and her sisters is evident throughout her work, relationships, conversations and convictions. If you have the opportunity to have a conversation with this woman, take it. Your best bet to find her is to go south. This Georgia girl loves her southern roots almost as much as her sisters.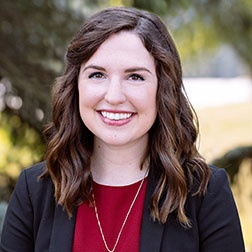 Samantha Avanzino - Fraternity Engagement Specialist at Alpha Gamma Delta, Member of: Alpha Gamma Delta
Samantha works with Alpha Gamma Delta chapters (122 to be exact) across the nation to improve community involvement efforts, local volunteering and alumnae engagement. However, her love for students spans beyond her sisters. Samantha advocates for every student, man or woman and finds ways to improve the lives of those around her. She is knowledgeable, outspoken and compassionate. Samantha opts for the bold approach vs. the safe approach, which is more than welcomed amongst her tribe and others. If you need/want a daily dose of encouragement, give Samantha a quick follow.
Lorin Phillips – Assistant Executive Director at Sigma Sigma Sigma & Professional Speaker at CampuSpeak
Lorin is on the front lines of tackling subjects that plague college campuses, especially within the Greek life systems. She covers topics like hazing, alcohol abuse, confrontation and communication obstacles. Lorin takes an outside-of-the-box approach to hazing and its unwelcomed role in the women's organizations. Lorin examines the communication barriers that breed hazing problems and educates women on how to prevent and put an end to hazing. Lorin is smart, hardworking and humble. She is a woman of character and extremely focused on making sure sorority women feel empowered and supported.
Jenny Greyerbehl – Director of Education and Panhellenic Support at NPC, Member of: Alpha Xi Delta
Jenny may consider her work a behind the scenes type of job. However, it is most necessary. Jenny writes curriculum and designs experiences where Panhellenic women can learn best practices and develop leadership skills. Setting the sorority women up for success is what Jenny does best and with a fervor. Jenny looks to improve the lives of sorority women every day. However, Jenny is no stranger to the spotlight, as she has facilitated and presented for several groups, having worked with (but not limited to) the NIC, Alpha Sigma Tau, Alpha Xi Delta, Beta Theta Pi, Chi Phi, Delta Tau Delta and Sigma Kappa. Jenny can write the requirements on "how to be a boss."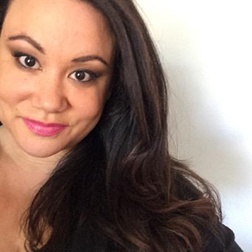 Cori Wallace – Director of Sorority Relations at OmegaFi, Member of: Delta Gamma
Cori's light shines no matter where she is. This woman walks tall even though she is only 5' 3". She can own a room. Cori is super knowledgeable about many subjects, but is most passionate about advancing the lives, missions and goals of sorority women both on the individual and organizational level. She is a self-proclaimed "do-gooder" and she couldn't be more right. Cori goes above and beyond to help out her fellow (wo)man. Her encouraging words give us life on the dreariest of days. She's smart, motivated and looking to help each and every Greek woman (and man) succeed. If given a mountain Cori would shout from the top of it about how important Greek life is to campuses across the nation and its importance in developing well rounded men and women everywhere. Advance. Empower. Encourage.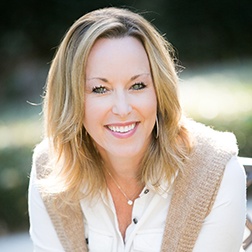 Dr. Lori Hart – Professional Speaker, Member of: Alpha Omicron Pi
Living with purpose and principals is key for Dr. Hart. Dr. Lori Hart spends her day lifting others up. Her work is most evident in the lives of Greek women. Her Twitter feed is loaded with words of inspiration, encouragement and genuine appreciation and love for Greek life organizations. Dr. Hart has traveled the nation for decades speaking on topics such as, healthy relationships, brotherhood, sisterhood and creating safe environments for those relationships to grow and prosper. Her positive attitude shines through every tweet and personal interaction. Thanks for being you, Dr. Hart!
Kayley-Jean McNamara – VP of PhiredUp, Member of: Kappa Delta
Serious sass and style live in this woman. Her fierceness supersedes first impressions as she tackles everything she does with utter strength. As the Vice President of PhiredUp, she has said that her job is her life. K.J. speaks to young women about being their true authentic selves, embracing one another and creating a tribe, and she spreads joy along the way. How great is that?! K.J. also manages her own blog and documents her travels. Making real connections with people and then following up on those relationships created with fierce loyalty is what K.J. is all about.
In conclusion, these women are important, inspiriting and offering their expertise on how to provide a safe, enjoyable and fun Greek life experience for all. We know there are more of these women out there. Share your thoughts on who should be highlighted on our next blog honoring women Greek life pros!